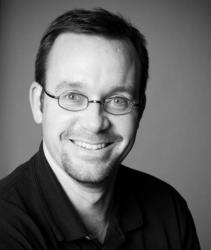 According to Chrudimsky, "Tom and I share a passion for helping our clients achieve a more balanced, harmonious and healthy life."
Holden, MA (PRWEB) June 25, 2013
Jared Chrudimsky, vice president of Massachusetts-based The MotivAct Group LLC has been chosen by readers of Worcester Magazine as "Best Massage Therapist" for the sixth time, according to MotivAct president Tom Ingrassia. Chrudimsky, who also is owner of Revitalize Massage Therapy previously won the award in 2006, 2007, 2009, 2010, and 2012. In 2011 and 2012, he also was named "Best Massage Therapist" by readers of The Landmark.
Chrudimsky, who specializes in various deep tissue massage techniques including Trigger Point Therapy and Myofascial Release, has been a massage therapist for over fifteen years. He opened Revitalize eight years ago, and was named MotivAct vice president in January, 2012. He received his training at Northern Lights School of Massage, in Minneapolis, and also holds a bachelor's degree in business from Worcester State University. He formerly was director of the massage therapy program at Salter College, in West Boylston, MA, and has worked as a massage therapist with several college and semi-professional sports teams, including Florida State, MacCalester College, Worcester State University, Assumption College, and the Worcester Sharks hockey team.
As a member of the Accrediting Council of Independent Colleges and Schools (ACICS), Chrudimsky is part of a team that evaluates massage therapy programs in the United States, Canada and the Caribbean for accreditation.
Founded by Ingrassia in 2011, The MotivAct Group provides holistic personal and professional development training programs and individual coaching for success. Its signature program, Mental Massage(tm)--developed by Ingrassia and Chrudimsky--is an innovative fusion of guided visualization and re-energizing massage in a transformation group workshop, designed to help participants clarify, set and achieve their goals, reduce stress, and achieve mind/body balance. Other programs offered by MotivAct include Strategies to Manage Stress, Making A Difference Begins With YOU...So Live Into Your Dreams!, A Healthy Body = A Healthy Business, and 10 Things Every Business Needs To Know About Copyright. Their clients include financial services companies, educational institutions, business networking groups, yoga studios and acupuncture practices, and cancer and caregiver support groups.
According to Chrudimsky, "Tom and I share a passion for helping our clients achieve a more balanced, harmonious and healthy life. We currently are working on a book based on our work with 'Mental Massage(tm)', 'One Door Closes: Overcoming Adversity By Following Your Dreams', which will be out in the fall of 2013."
"We are very proud of all that Jared has accomplished, and the talents he has brought to MotivAct. He is a key member of our management team. That he wins the "Best Massage Therapist" award year after year is well-deserved recognition and long-sustained recognition of his skill as a massage therapist."