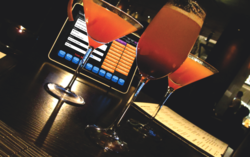 Kitchen Display Unit is designed to take place of a printer in the prep station
Las Vegas, Nevada (PRWEB) June 21, 2013
Next Gen Dine by Prelag Partners LLC has just released the newest addition to their mobile restaurant point of sale system, the Kitchen Display Unit. The Kitchen Display Unit is designed to take place of a printer in the prep station. When orders are placed through the Next Gen Dine POS tablet, orders will immediately be sent to the appropriate prep station in which the order will pop up on the screen. This will reduce order turnaround time for the customer.
While at the prep station, all orders will be displayed on the screen in sequence and will stay on the screen and flash until it is marked as complete by whoever prepped the meal. With the Kitchen Display Unit, managers have the ability to audit the orders to see how long it took to complete the order, the time the order was completed, and who completed the order.
Next Gen Dine software is the first of its kind in the tablet restaurant point of sale market and the future of restaurant dining. For more information, please contact Paul Roberts by phone at 1-877-342-2218 or email at paul(at)nextgendine(dot)com.
Next Gen Dine is a cloud-based, mobile restaurant point of sale software designed for the iPad. Restaurant owners can now capitalize on the benefits of a full-featured POS system for a fraction of the cost of a traditional POS. Due to the mobility offered by the software, employees can take orders directly at the table, take credit card payments at the customer's side, and drastically improve restaurant operating efficiency. Orders placed are sent directly to the appropriate prep station, therefore decreasing order turnaround time. Next Gen Dine also offers restaurant owners customer loyalty, gift card, social media, and fine-grained marketing tools.