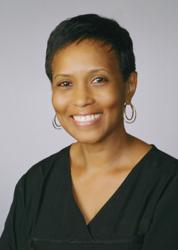 Youngstown, OH (PRWEB) June 24, 2013
Humility of Mary Health Partners has named Ann McKee community liaison for the Joanie Abdu Comprehensive Breast Care Center. McKee is charged with informing residents of the Mahoning Valley about Joanie's Promise and the importance of screening mammography.
Joanie's Promise, funded by a grant from the HMHP Foundation, provides free breast care services to uninsured and underinsured women who meet financial eligibility requirements. Breast-care services provided include screening and diagnostic mammograms, breast ultrasound, magnetic resonance imaging (MRI), molecular breast imaging (MBI) and image-guided breast biopsy. Joanie's Promise pays hospital and radiologist fees.
McKee holds a bachelor's degree in social sciences from Hiram University, an associate degree in criminal justice from Youngstown State University, and serves as a licensed minister at the Christ Centered Church in Youngstown. Before being appointed community liaison for Joanie's Promise, McKee served as an HMHP claims resolution specialist.
About Humility of Mary Health Partners:
Humility of Mary Health Partners is an integrated health system located in the Youngstown/Warren area. It is a region of Catholic Health Partners (CHP) in Cincinnati, the largest health system in Ohio and one of the largest Catholic health systems in the United States. HMHP provides a full spectrum of health care services, including inpatient, outpatient, emergency, urgent care, home care and long-term care. Members are St. Elizabeth Health Center, St. Joseph Health Center, St. Elizabeth Boardman Health Center, HM Home Health Services, The Assumption Village, Humility House, Hospice of the Valley and Laurel Lake. Learn more about HMHP online at HMpartners.org.