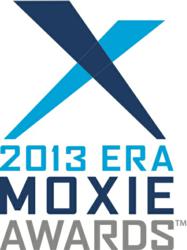 These three direct response marketers are clearly among the top in the industry.—Julie Coons, ERA President & CEO
WASHINGTON, D.C. (PRWEB) June 24, 2013
The Electronic Retailing Association (ERA), the leading trade association for direct-to-consumer commerce, today announced the three finalists for the 2013 ERA Marketer of the Year: Euro-Pro, TeleBrands, and Tristar Products. The winner will be unveiled at the ERA Moxie Awards Gala on Thursday, Sept. 26, 7:00 p.m. - 9:30 p.m., at the 2013 ERA D2C Convention at the Wynn Hotel, Las Vegas.
"These three direct response marketers are clearly among the top in the industry. Not only are their products and DR campaigns innovative and successful, but they have all masterfully built brands that have staying power," says ERA President and CEO Julie Coons. "Euro-Pro, TeleBrands, and Tristar Products are truly worthy of this recognition."
EURO-PRO
Euro-Pro has produced successful infomercials in the Housewares category for more than 15 years, with top-selling products that include the Shark Rotator Vacuum, No Loss of Suction Bagless Vacuum, Ninja Mega Kitchen System, and the Ninja Cooking System. Euro-Pro products are widely distributed at top retailers nationwide, including Walmart, BBB, Target, Kohl's, Macy's and other major retailers. Euro-Pro attributes its success to a refined and defined DRTV/retail model, and makes a concerted effort to consistently introduce multiple products every year. As a result, the company boasts double-digit sales growth annually.
TELEBRANDS
TeleBrands is a leading direct television marketing company that designs, manufactures, and promotes personal care, pet care, and home products. For the past 30 years, TeleBrands has introduced successful products such as Orgreenix and Pocket Hose. The company credits its success to a well-executed short-form direct response-to-retail strategy. TeleBrands also incorporates other mediums such as social media and print to enhance its overall marketing message.
TRISTAR PRODUCTS
Tristar Products has endured for more than 20 years as an industry leader, with top-selling products such as the Genie Bra, Jack LaLanne Juicer, HealthMaster, Flexible Hose, and Air Climber. The company has enjoyed success in many product categories, including lingerie, housewares, beauty and health, and fitness. What's more, Tristar not only has embraced traditional 30- and 60-second ads, one- and two-minute spots and half-hour infomercials, but also pioneered a new format—the one-hour show. In addition, Tristar has cultivated its retail business, by creating top brands in multiple product categories.
For more information about the Moxie Awards Gala or to purchase tickets, please visit http://www.D2Cshow.org.
About the Moxie Awards
The ERA Moxie Awards Gala is direct response marketing's premier celebration, honoring the best campaigns of the year. Moxie's famous posh blue carpet will welcome guests for a grand entrance. The Gala features music, exceptional dinner and superb company. For more information, visit http://www.D2Cshow.org.
About the 2013 ERA D2C Convention
The Electronic Retailing Association's 2013 ERA D2C Convention is the 21st annual show where the industry's top technology innovators, manufacturers, buyers and marketers meet to learn about the hottest trends in the direct-to-consumer marketplace and meet with partners and potential customers to seal critical business relationships. The event will feature nearly 4,000 attendees and 120 exhibitors, a variety of education sessions on industry-related topics and expansive networking opportunities, as well as a wide variety of events on the tradeshow floor. For more information, please visit http://www.D2Cshow.org.
Media Contact
Vi Paynich
Content Manager
Electronic Retailing Association
Tel. 909-606-3406
vpaynich(at)retailing(dot)org