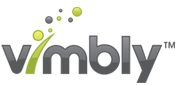 (PRWEB) June 20, 2013
Vimbly (http://www.vimbly.com), as seen on Fox Business and USA Today, announced the expansion of their current list of activities to include wine classes in New York City. With classes specializing in tasting, pairing, and education, Vimbly's selection of wine classes invite New Yorkers to explore vino from around the world. Alongside other food adventures such as cheese-tasting, mixology classes, and chocolate tours, the web platform's excited to include the best wine experiences in NYC.
Perfect for dates, couples, or amateur wine experts, Vimbly allows interested New Yorkers to sample and enjoy wine's regional variations and worldly expressions. Whether it be a French Chardonnay or California Merlot, thirsty patrons will enjoy a unique perspective of the ancient drink.
"Busy New Yorkers rarely have enough time to find and research new activities and classes," says Sam Lundin, founder and CEO of Vimbly. "With expansion into New York's wine activities, we hope to provide a perfect date, without hassle, or educational experience, in NYC, for anyone interested."
With classes offered numerous times a day or week, Vimbly acts as the perfect complement to any busy New Yorker's schedule. Every class listed in Vimbly is bookable, with all pertinent information visible, such as pricing, schedules, and availability. Consumers can book these classes by clocking on Vimbly.com and going through the easy booking process.
Broaden your horizons—and wine expertise—today by booking a wine adventure in New York City. Thanks to Vimbly, there's always something to do in NYC.
About Vimbly
Vimbly is a free site to find and book recreational activities and things to do in NYC. Founded in 2011, it eliminates hours of research when reserving anything from chocolate tours, sunset cruises, dance lessons, cooking classes and exotic dream car races.