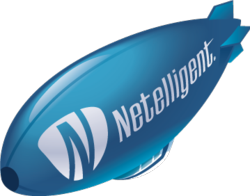 St. Louis, MO (PRWEB) June 21, 2013
Netelligent Corporation, a managed service provider, today announced it has been recognized by UBM Tech Channel as a part of CRN's 2013 Solution Provider 500 list, which identifies the top technology integrators in the U.S.A. and Canada based on revenue size. Formerly known as the "VAR 500", the Solution Provider 500 (SP500) ranks the highest producing solution provider organizations in the IT channel from hardware sales, software sales, and managed IT services. Netelligent Corporation placed #411 in the annual ranking.
"We are honored once again by CRN to be recognized as a leading solutions provider. We continue to provide our customers with choice, flexibility and ultimately the power to make their own choice. We are dedicated to our customers and take the neutral approach to help customers evaluate what solution is best suited for their environment and business objectives whether it is On-Premise, Managed or Cloud," says Steve Busselman, VP of Sales.
"We aim to highlight the 'best of the best' among the channel community, and the Solution Provider 500 is no exception. Now in its 18th year, this prestigious list serves as a valuable industry resource to help end users quickly identify top performers and make the most well-informed choices for their business," said Robert Faletra, CEO, UBM Tech Channel. "The companies listed have a forward-thinking approach to solutions sales. They are also highly dedicated to putting their customers' needs first to accelerate the adoption of innovative technology and drive immediate results. We congratulate Netelligent Corporation for making this year's list and look forward to covering their continued success."
The 2013 Solution Provider 500 list category awards will be presented at the BoB thought leadership conference in October. A sampling of the 2013 SP500 list is featured in the June issue of CRN Magazine and is featured online at http://www.crn.com. The complete list of 500 companies will be available in the CRN Tech News app, available for iPad and Windows 8.
About Netelligent Corporation
Netelligent Corporation is a technology solutions company. Netelligent provides companies with the basic technologies they need to run their business (phone system, Servers/Virtualization, networking, video). Netelligent's mission is to help elevate business above technology. Netelligent takes a neutral approach in helping to determine what IT consumption model best benefit's each client organization (on-premise, managed, or cloud). Founded in 2003 and headquartered in Chesterfield Missouri, they are Cisco Master Cloud & Managed Services Certified, a Cisco Master Unified Communications Certified Partner and ITIL & SOC II Certified. Additional information about Netelligent can be found through their website at http://www.netelligent.com.
About UBM Tech Channel
UBM Tech Channel, a UBM company is the premier provider of IT channel-focused events, media, research, consulting, and sales and marketing services. With more than 30 years of experience and engagement, UBM Tech Channel has the unmatched channel expertise to execute integrated solutions for technology executives, managing partner recruitment, enablement and go-to-market strategy in order to accelerate technology sales. To learn more about UBM Tech Channel, visit us at http://www.ubmchannel.com. Follow us on Twitter at http://twitter.com/UBMTechChannel.