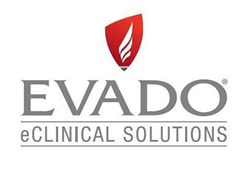 UniFORM allows users to access the same information, in the same format, regardless of whether they are using a smart phone, iPad, android, desktop or laptop.
Boston (PRWEB) June 25, 2013
Evado Pty. Ltd. (Evado E-Clinical) has launched UniFORM: a breakthrough cloud application (app) promising to streamline clinical trials by allowing the management of information and complex data from a single page user-interface – regardless of software, format or user device.
The app was launched at the Annual Meeting of the Drug Industry Association (DIA) in Boston.
Based in Melbourne, Australia, with offices in San Francisco and Singapore, Evado is an award-winning developer of software for clinical trial research around the globe. Its new, "disruptive" approach to the design, development and delivery of health applications will change the way e-Health apps are deployed, worldwide.
"Until now, in today's rapidly changing business environment, business functions have been segmented into numerous apps that operate independently of one another," said Jennie Anderson, Evado's co-founder and CEO. "As a result, users must open multiple applications to complete a single business process or function and companies must upgrade apps on a regular basis."
"By standardizing user access across a wide variety of computer environments, UniFORM allows users to access the same information, in the same format, regardless of whether they are using a smart phone, iPad, android, desktop or laptop."
"Thus, for example, medical staff will have the information they need to care for patients at their fingertips, in one application, no matter what device they are using. And, they will be able to see patients' health information securely from anywhere, at any time, in any language."
UniFORM will be useful for companies and organizations in all sectors – but this groundbreaking new technology will first be available in the clinical trials and patient registry arena.
"Our specialty is elegant simplicity," Anderson said. "By taking highly complex problems and refining them into simple, easy-to-use applications, we aim to revolutionize the delivery of healthcare."
Started in 1986, Evado was the first international mobile health developer in Australia, deploying a mobile solution to facilitate the coordination of home and community healthcare on Microsoft CE handheld technology.
Evado has gone on to develop a clinical trial software suite praised by clients as "flexible, GCP compliant and cost effective." Evado's clinical trial suite helps customers run accurate and successful studies, clinical trials and patient registries.
Evado has won numerous awards for eHealth, mobile health development and innovation. This, coupled with having been awarded several government grants to assist in mobile health development, sets Evado apart from other global technology companies.
UniFORM will be available in the Fall of 2013.
Evado Pty. Ltd. is an Australia based IT company with operations in the US and Asia Pacific. Its customers include research institutes, universities, large and small drug developers and medical device manufacturers—all of whom use Evado for pre-clinical through late stage trials and post-market studies. Evado technologies, employed successfully in numerous GCP and FDA compliant clinical trials and studies, provide significant benefits in cost, setup time, flexibility and visibility to research and commercial clients.