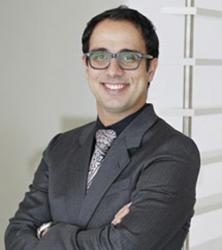 I work with an extremely important part of the body, and gaining my patients' trust is crucial before treatment.
Beverly Hills, CA (PRWEB) June 24, 2013
Amir Tahernia, MD has been named one of America's top doctors by Castle Connolly Medical Lmtd. Dr. Tahernia is the Medical Director of the Hand Surgery Center of Excellence at La Peer Health Systems in Beverly Hills.
This achievement is based on an extensive nominations process, which includes a thorough review of customer ratings and reviews, as well as industry analyses that help decide the best doctors in each field. Dr. Tahernia has been recognized for his excellence in reconstructive hand surgery, as well as his superb bedside manner.
"I work with an extremely important part of the body, and gaining my patients' trust is crucial before treatment," said Dr. Tahernia. "I am so grateful for their loyalty and overall happiness with the procedures I have performed."
Castle Connolly is a trusted source by tens of thousands of businesses and professionals for determining who the best medical professionals are in the country. Doctors who make this list are commemorated for their commitment to excellence, which is based on the positive reviews of their colleagues, patients and industry analysts.
"To know that my patients are satisfied with my work is one of the most honorable and rewarding experiences I could ask for. I will use this feedback in all my future patient relationships."
Amir Tahernia, MD has had an impeccable academic pedigree, having attended some of the finest institutions in the country. His education has taken him from UCLA to NYU School of Medicine and most recently Duke University. At UCLA he was elected to the elite Phi Beta Kappa society, which recognizes only a small fraction of undergraduates as the brightest students in the country. While at the NYU School of Medicine he won honors in Surgery. He completed a total of 7 years of General Surgery training, which included dedicated research in plastic and reconstructive surgery. This lead to several fine works resulting in publications and presentations at national meetings.
Dr. Tahernia is a diplomat of both the American Board of Plastic Surgery and the American Board of Surgery, putting him in an elite group of double board-certified surgeons. All in all he has had over 10 years of surgical training with a particular focus on aesthetic and reconstructive surgery. In addition, Dr. Tahernia also has a private plastic and reconstructive surgery practice.
La Peer Health Systems is an outpatient surgery center in Beverly Hills, founded by doctors and focused on providing excellent patient care alongside the most cutting-edge medical treatments available. With 50 world-renowned physicians in 14 specialties, comprehensive medical treatment is offered that takes patients from consultation to diagnosis, treatment, surgery, and ultimately aftercare. The 14 medical departments include orthopedics & sports medicine, gastroenterology, head & neck surgery, colorectal & general surgery, podiatry, ophthalmology, pain management, plastics & reconstructive surgery, gynecology, spine surgery, interventional cardiology, bariatric surgery, thoracic surgery, and anesthesiology. Unlike large hospitals, La Peer's unique structure offers extremely personal care in a safe and controlled environment.
To learn more about La Peer Health Systems, visit http://www.lapeerhealth.com.