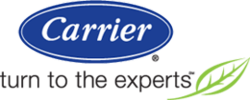 St. Louis, MO (PRWEB) June 21, 2013
The kids are out of school and families everywhere are packing up their mini-vans and embarking on various summer vacations in an effort to beat the heat and enjoy a little relaxation. Between packing, prepping, and driving to the destination, most people are more than ready to just kick back and relax without worrying about all the things they left behind. One concern vacationers have is leaving their house empty for weeks or months at a time. There are a few steps any home owner can take to ensure peace of mind while they are away:

Stop all mail and newspaper service and don't order any items online or otherwise that may arrive when no one is home to retrieve it. Home owners can easily stop their mail online and even select when they would like it to resume without ever having to make a trip to the post office.
Consider putting timers on lights including outdoor lights. The more light around a home especially at night, the better. Switches with built-in timers can be used for outdoor lighting and various options are available for timers for indoor lighting. Having lights come on at various intervals can give the illusion that someone is home.
Be sure all doors, windows, and garages are locked. Even doors not regularly locked (such as the door from the garage to the house) should be locked during times when no one is home.
For home owners who plan to be gone for several weeks or even the entire summer, it is wise to be sure the air conditioning unit is in good repair. Consider leaving it on. Thermostats can be set to 90 or higher which will prevent any damage to items in the home if the temperature in the home climbs too high.
Ask a neighbor or friend to check on the house a few times and to keep an eye out for anything strange.
Common sense and a few precautionary steps can help give home owners peace of mind and can help reduce the likelihood of any potential negative incidents. For more information about air conditioning safety and efficiency, contact Carrier Comfort Team at CarrierComfortTeam.com.