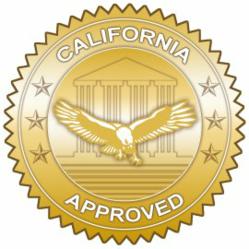 Los Angeles Traffic School Online Questions are Answered Too as well as Many Videos
Los Angeles, California (PRWEB) June 24, 2013
Approximately 16 million traffic tickets are issued each year in California, many of which can be cleared by simply taking an online traffic school that is licensed by the California Department of Motor Vehicles. With so many tickets being issued there is comparatively little information given about when and where traffic school can be taken. Cheap Easy Fast Online Traffic School is giving free access to its "Ask Traffic School" at Cheap Easy Fast Online Traffic School which answers traffic school and ticket questions with articles and multimedia.
Online Traffic School takers have a busy schedule and don't have time to waste a Saturday or Sunday in a traffic school classroom. Finding the best way to take traffic school online are high on the minds of anyone who has received a traffic ticket.
Besides offering these new video and article resources, Cheap Traffic School's approved course allows anyone with a ticket can take traffic school online from any computer. When the course is completed the ticket is dismissed electronically the same day, 7 days a week including holidays.
The Cheap Easy Fast Online Traffic School course is 100% online and only 5 chapters to complete.
Completing is as easy as 1, 2, 3!
1. Complete the course with 5 short sections of reading and quizzes
2. Take the final quiz
3. The completion certificate is sent direct to the court
The Cheap Easy Fast Online Traffic School course can be entered or exited any time and progress is automatically saved. Students may take as long as they need to complete the course.
The approved course quality services are backed by a trained team of customer support representatives that are available to call any time to answer questions about traffic tickets or traffic school.