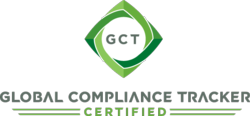 An alarming number of long-term care facility administrators are unaware the ACA compliance deadline has passed with no extension, leaving them at risk for open-ended fines.
Hoffman Estates, Illinois (PRWEB) June 21, 2013
Kaegem, Corp., which provides compliance services for various industries, today addressed concerns over long-term care facilities risk of non-compliance with requirements arising from the Affordable Care Act (ACA) of 2010. Of particular significance to facility administrators and compliance officers, the ACA set March 23, 2013, as the deadline by which skilled nursing facilities must adopt effective compliance and ethics programs. Many such facilities, however, have yet to implement the necessary programs. As Kaegem Vice President of Operations Everett Grady noted, "an alarming number of long-term care facility administrators are unaware the compliance deadline has passed with no extension, leaving them at risk for open-ended fines. We are making every effort to raise awareness of this issue and provide the auditing and documentation support these facilities need to ensure complete compliance."
Grady said certain administrators have expressed confusion over a highly publicized January 2013 article, which stated the U.S. Department of Labor had postponed the March 1, 2013 ACA "deadline for employers to provide written notices to their employees about the state health care Exchanges that will be operating beginning in 2014."1 The problem this poses for long-term care facilities is that the specific deadline the article addressed has absolutely no impact on the March 23 deadline to establish compliance and ethics programs. Therefore, many well-intending healthcare facilities remain at serious risk for non-compliance penalties without even knowing it.
ACA-Mandated Compliance and Ethics Program
The Patient Protection and Affordable Care Act of 2010—later amended in the Health Care and Education Reconciliation Act of 2010 and now commonly known as the Affordable Care Act or ACA—includes language that impacts skilled nursing facilities and, in turn, long-term care facilities: Section 6102(b)(1) of the ACA states, "on or after the date that is 36 months after March 23, 2010, the date of the enactment of this section a facility shall, with respect to the entity that operates the facility (in this subparagraph referred to as the `operating organization' or `organization'), have in operation a compliance and ethics program that is effective in preventing and detecting criminal, civil, and administrative violations under this chapter and in promoting quality of care consistent with regulations developed under paragraph (2) [of Section 6102(b)]."2
Paragraph (2) of Section 6102(b), however, includes fairly ambiguous language, as Healthcare Consultant & Strategist Kendall Brune, PhD, MBA, LNHA, Fellow in the American College of Healthcare Administrators, commented: "The ACA charges long-term care facilities with accountability for developing compliance and ethics programs, and it states that promulgation of the regulations 'may include a model compliance program.' The Department of Health and Human Services is still working diligently to define such a model, so facility administrators are faced with adhering to regulations that are not yet precisely defined. It is not a new practice for the federal government to implement a new requirement without defined Standard Operating Procedures (SOPs). As Administrators, we must focus on best practices in the area of compliance. Clearly, those of us responsible for ACA compliance need a reliable resource that can help ensure facilities comply with the full possible extent of ACA mandates."
Compliance Auditing and Program Documentation by GCT365
Grady and his team at Kaegem have created a comprehensive compliance system, known as the Global Compliance Tracker, or GCT365, which features powerful software that allows a given facility's compliance officer to seamlessly implement and document an effective compliance and ethics program. Further meeting the need for the type of reliable resource Brune described for ACA compliance, GCT365 allows for ongoing compliance support for its customers, including monitoring and regularly scheduled audits. In fact, Brune and other healthcare facility administrators consulted with Grady as he oversaw development of the proprietary, user-friendly GCT365 software system.
"After much insight from leading experts in compliance across multiple sectors," Grady stated, "Kaegem has built and released the Global Compliance Tracker. Combined with our extensive expertise on the ACA and other government regulations, GCT365 provides comprehensive compliance auditing and documentation to protect long-term care facilities, and all our clients, against potentially devastating fines resulting from failed government audits. In short, we offer crucial compliance services, freeing facility administrators to focus on other aspects of their commitment to optimize patient care."
The new software system has earned high praise from many compliance experts. For example, since reviewing GCT365, Moore Stephens Lovelace Healthcare Practice Manager Joseph Tempelberg endorses using the system to support complete compliance with regulations that impact healthcare facilities: "After seeing the Global Compliance Tracker in action, I'm convinced it is the most reliable way to monitor and document compliance for all vendors, key business employees and direct care staff. A tool like GCT365, which runs comprehensive checks, is the best way to guarantee no personnel representing an organization are listed on exclusion databases or have any other non-compliance issues, which simply will result in potentially large fines levied by the government. It's critical that healthcare facilities and providers across the industry have access to a system like GCT365, so they can avoid the very real risk of fines resulting from any vendor, employee or staff member who fails to comply with standards established in the Affordable Care Act, False Claims Act and other regulatory acts."
Tempelberg added, "I encourage my industry peers to review GCT365 for themselves, and I include this crucial point in all my presentations on Compliance and Risk Governance: Letting Global Compliance Tracker handle these issues is a smart, simple solution for any organization. It also makes the Agreed Upon Procedures for Compliance and Risk Audits more efficient and fully documented."
Long-term care facilities and interested parties will find contact information on the corporate website (now under development) at http://www.GCT365.com and may call 1-888-327-6067 for more information on GCT Certification.
References
1. Harris TB. DOL Extends March 1 deadline for Affordable Care Act exchange notice. Barley Snyder Attorneys at Law website. barley.com/publications/article.cfm?article_ID=598. January 2013. Accessed June 17, 2013.
2. 42 USC § 1395i–3 - Requirements for, and assuring quality of care in, skilled nursing facilities. Cornell University Law School website. law.cornell.edu/uscode/text/42/1320a-7j#FN-1. Accessed June 17, 2013.