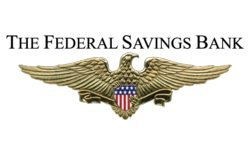 For starters, 40 percent of 25-year-olds have $25,000 in student debt, on average.
Chicago, IL (PRWEB) June 21, 2013
With a slowly recovering economy, record amounts of student loan debt and tight credit conditions are leading some perspective clients at The Federal Savings Bank to purchase a home at a later time. However, low mortgage rates are also persuading many to get in while they can.
The Philadelphia Inquirer reported on the state of first-time home buyers, a key population for the real estate recovery that may be on the decline. According to Kevin Gillen, economist at the University of Pennsylvania Fels Institute, many lower-income home buyers have been pushed out of the market since the housing bubble in 2007.
"Whether they're unemployed, underemployed, can't assemble a sufficient down payment, or can't get credit, these are problems that disproportionately affect young, first-time home buyers," Gillen said. "We've been left with a housing market composed of relatively wealthier households trading relatively high-priced homes with each other."
Per data from the National Association of Realtors survey, first-time home buyers only made up 29 percent of the buyer segment - down from its historic norm of 40 percent. Not only are there less first-time home buyers, but they are getting older.
A combination of factors
The National Realty Association puts the median age of the first-time home buyer in the U.S. between 30 and 32. For the last 30 years, that trend has remained pretty steady - until now. Which begs the question - why?
For starters, 40 percent of 25-year-olds have $25,000 in student debt, on average. Nationally, there are more than 40 million student debt borrowers, placing the total amount of student debt near $1 trillion. Of these borrowers, only a small portion are approved for mortgages. For example, in 2005 - 9 percent of 25 to 30-year-olds were approved for a mortgage. That figure dropped to just 4 percent in 2012, according to the Federal Reserve Bank of New York.
It may come as no surprise that Millennials are waiting longer before they enter the housing market. It was their parents' generation hit hardest by the housing crisis. They saw homes foreclosed and entire retirement accounts liquidated.
"The impact that we see right now is on credit, although some high income to college debt ratio is impacting some Millennial buyers," Walt Molony, economic spokesperson for the National Realty Association, told MainStreet. "If you've been paying down your debt and you have an income, you're going to get a mortgage."
Along with a credit pinch, some say that increased competition with investors for low-income property is keeping some young buyers out of the market. The lack of quality inventory currently available on the market doesn't help improve numbers, either. Still, 2 out of three Millennials say that plan on buying a home in the next five years, according to MainStreet.