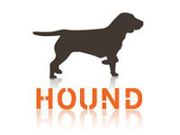 One of the manufacturing sector's largest hurdles is the lack of qualified workers.
Pasadena, CA (PRWEB) June 22, 2013
The Federal Reserve released its economic report this month, reporting economic expansion in the manufacturing sector for nearly every one of the districts tracked. Manufacturing growth has been set back by the difficulty in finding qualified workers, reflected in the abundance of unfilled openings on Hound.com.
The Federal Reserve reported manufacturing growth in most of the twelve districts measured. Manufacturing activity increased in the San Francisco, Chicago, Minneapolis, St. Louis, Kansas City, Boston, Dallas, Atlanta, and Cleveland Districts. Growth in other districts was muted and less consistent. The report noted that the housing recovery and subsequent construction boom has strongly impacted manufacturing companies who service the construction industry, with increased orders for home-building supplies.
One of the manufacturing sector's largest hurdles is the lack of qualified workers. While much of the country's low-skilled manufacturing has moved overseas, manufacturing in the U.S. has grown more sophisticated. It is becoming a challenge to find employees with the training and skills to handle the sector's movement towards more specialized technology. Compared to other countries, the U.S. falls short in terms of producing workers with backgrounds in science and engineering. Even at the elementary school level, U.S. students fall behind their European and Asian counterparts in science and math. The gap only widens at the university level, as fewer Americans go into the sciencesas an area of study. The result is that the country's workforce has a disproportionately smaller number of individuals with the training needed to give the U.S. a competitive advantage in manufacturing and development.
The sheer number of manufacturing openings available right now points to this fact. Many positions have gone unfilled for months or even years simply because employers cannot find workers who meet the requirements of the job. On Hound.com, a leading job site, there were approximately 11,500 manufacturing openings listed. Hiring was split evenly between listings for managers and supervisors and workers with science backgrounds, such as engineers and technicians. Many of the engineering openings require a minimum experience of at least five years, making it difficult to find mid-level candidates who qualify.
About Hound
Hound.com is a job search site based in Pasadena, CA. It is a part of the Employment Research Institute and owned by A. Harrison Barnes.