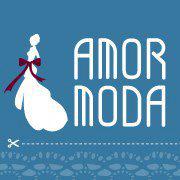 (PRWEB) June 21, 2013
To help ladies to find trendy dresses faster, AmorModa.com has recently updated its website with its new bridesmaid dresses. According to Eason Chen, CEO of AmorModa.com, these new outfits are now available at greatly discounted prices, and the special offer will end on June 30, 2013.
Now, the updated website of AmorModa.com features its best-selling dresses, including best-selling wedding dresses, best-selling prom dresses, best-selling evening dresses and more. The company aims to be a leader in the competitive market of women's dresses.
"We hope customers can find their favorite dresses conveniently. Actually, we update the website every few weeks. We now especially recommend our best-selling dresses to our customers, and help them to keep up with the latest trends of fashion," states, Eason Chen, CEO of AmorModa.com.
Nancy, a girl coming from Sydney, commented, "My dress is one of the Amormoda's best-selling bridesmaid dresses. I am satisfied with the fast shipment, the product quality and prices. I finished the whole process very fast, and it is very convenient now. So great!"
In addition, AmorModa.com is offering a wide range of handmade shoes, jewelry, veils and more. The company aims to give customers one-stop shopping experience. Moreover, customer outfits and special designs are offered by AmorModa.com.
About AmorModa.com
Founded in 2008, AmorModa.com is a leading global manufacturer of women's dresses, committed to developing a full range of cheap bridesmaid dresses, cheap wedding dresses, prom dresses, and other special-occasion dresses. The company has a group of designers who create elegant designs for customers all over the world. Moreover, all dresses from AmorModa.com are available with free shipping.
For more information or advice, please visit http://www.amormoda.com/