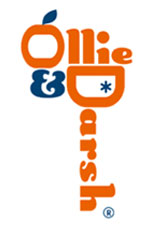 We are delighted to be awarded Invisalign Diamond Status.
Liverpool, Merseyside (PRWEB UK) 24 June 2013
Liverpool dentists Ollie & Darsh have become one of only a handful of dental clinics in the UK to achieve Invisalign Diamond Status. The award is based on the number of Invisalign cases completed in a calendar year and continues the clinic's award-winning streak, having previously been presented with an Invisalign 500 Club plinth and winning the Most Attractive Practice award at the Private Dentistry Awards.
Dentists must undergo extensive training in order to provide Invisalign treatment; the Invisalign Diamond Status Award is only given to dental clinics that have excelled in their knowledge and experience of using the treatment to improve their clients' smiles. This is a great honour for Ollie & Darsh and clear indication of the hard work the team has put in to provide clients with an unparalleled level of Invisalign treatment and care.
Sudarsh Naidoo and Daz Singh, the dentists behind Ollie & Darsh, said: "We are delighted to be awarded Invisalign Diamond Status and see this as recognition of the passion we put into our work on a daily basis. We always prioritise the client and this has shone through in the results we have achieved since first providing Invisalign."
Ollie & Darsh opened in November 2008 and has been providing Invisalign in Liverpool since February 2009. The treatment has proved popular for people of all ages, giving clients the opportunity to correct their crooked, crowded or gappy smiles through a clear, removable and comfortable teeth straightening treatment. The clinic now also provides Invisalign Teen to younger clients who are looking for a discreet method to straighten their teeth.
Sudarsh and Daz added: "We owe a lot to our team members, who continue to help us grow as Invisalign providers and as a dental clinic. Our clients have also played a big part in our success. Knowing that we are helping them to improve their smiles and confidence through Invisalign has made our work much easier."
Not one to rest on their laurels, Ollie & Darsh said: "We will continue to set ourselves goals in order to further the service we provide to our clients. The Invisalign Diamond Status is great reward for our efforts, but we see this as another stepping stone and will continue to enhance and develop our dental service for the benefit of our clients."
Ollie & Darsh is a leading provider of cosmetic dentistry and orthodontic treatments in the heart of Liverpool city centre.