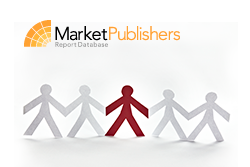 London, UK (PRWEB) June 21, 2013
Following a period of decline in 2009 caused by the global financial crunch, the performance of the travel and tourism sector in Norway has considerably improved recently. The market owes its growth to a number of factors such as relative economic stability, various promotion activities by the tourism authority as well as the country's hosting of international events. At large, tourism has a remarkable part to play in Norway's economy, contributing over 6% to the nation's total GDP and accounting for about 8.5% of overall employment as of 2012. Total tourism output in Norway reached USD 23.4bn in 2012.
Domestic tourist volumes are set to expand with a CAGR of just over 1% to reach 14 million through to 2017. Inbound tourist volumes are expected to increase at nearly 4% CAGR during the forecast period, mainly due to enhanced economic environment in Norway's key source countries and government incentives to promote Norwegian tourism in Europe and in the rest of the world.
New market research report "Travel and Tourism in Norway to 2017" created by Timetric has been recently published by Market Publishers Ltd.
Report Details:
Title: Travel and Tourism in Norway to 2017
Published: June, 2013
Pages: 137
Price: US$ 1,950.00
http://marketpublishers.com/report/services/travel-leisure/travel-n-tourism-in-norway-to-2017.html
The report provides comprehensive research and in-depth analysis of the Norwegian travel and tourism industry. It presents both historical and forecast market data, gives a refined understanding of the demand-side dynamics within the sector, besides highlighting leading market trends and opportunities for growth. The study identifies tourist spending patterns in Norway, analyses the total, direct and indirect tourism output generated by each category within the marketplace; examines employment and salary trends for various market categories, such as accommodation, sightseeing and entertainment, transportation, retail, foodservice, and travel intermediaries, among others.
Report Scope:

historical values for Norway's tourism sector for 2008–2012, along with forecast figures for 2013–2017;
comprehensive analysis of travel and tourism demand factors with values for the review and forecast periods;
detailed analysis and forecast of domestic, inbound and outbound tourist flows in the country;
employment and salary trends for different categories of the travel and tourism sector;
in-depth analysis of the trends in the airline, hotel, car rental and travel intermediaries industries with values for the review and forecast periods.
More new reports by the publisher can be found at Timetric page.