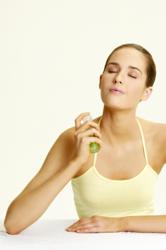 Miami, FL (PRWEB) June 21, 2013
As part of Probiotic Action's commitment to educate the public on acne, rosacea and eczema they search for the latest information on skin care health. This week probiotic action came across new developments from CNN.com which may help those suffering from rosacea better care for their skin condition.
While rosacea is considered to plague those primarily with fair skin, many other skin types often have the rashy, breakout like symptoms. Although many look To cure their rosacea with common acne treatments, some may find that using a natural acne remedy that treats redness, inflammation, and bacteria without the use of acids or scrubs to be the best treatment. While reviewing common irritators of rosacea, Probiotic Action found that those who use traditional acne treatments to clear breakouts associated with rosacea may be further harming their skin with acids, and scrubs that "remove" dead skin and dirt may be creating micro tears and increase redness.
Probiotic Action spokesman, Fernando Perez shared some other industry insight on better ways to care for rosacea plagued skin. "Aside from staying away from harsh chemicals and scrubs, those with rosacea should review which moisturizers they use or face wash. If a face wash has a drying agent, or alcohol, it could also be creating redness and irritation," says Perez.
Perez continued that while parts of rosacea are internally related, using natural topical treatments, like topical probiotic creams, natural acne remedies and natural bacteria fighters like tea tree oil may help reduce excess inflammation and even lessen the appearance of redness. As always, Probiotic Action recommends staying out of the sun, avoiding alcohol and acidic foods, and seeing a dermatologist regularly to care for any skin condition.
For more information on probiotics for Rosacea, topical probiotic creams, or probiotics for acne visit Probiotic Action on their website.
Probiotic Action is an advanced acne treatment that uses Probiotics for acne containing the "good bacteria" that is naturally found on healthy human skin. By using probiotics, Probiotic Action is an effective treatment that restores the normal bacteria content on skin, while battling what causes acne. Probiotic Action will successfully clear skin when used as an adult acne treatment while protecting skin against bad bacteria, free radicals, and pollutants*.
*These statements have not been evaluated by the Food and Drug Administration. Probiotic Action is not intended to diagnose, treat, cure or prevent any disease.