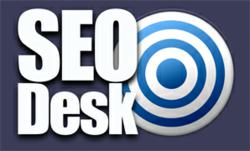 (PRWEB UK) 24 June 2013
Abacas Studios are proud to announce that they are now using HP Indigo Print technology to provide large quantities of full colour stickers. This method, which provides consistency as well as a more cost effective outcome, is not provided by the majority of sticker and label printing firms in the UK, which makes Abacas Studios all the more delighted to add this production method to their range of services. The firm has been producing high quality stickers since 1998 but are always keen to stay in touch with the latest sticker printing technology.
Making a positive impact has never been more important for businesses these days and stickers provide a wide variety of uses. However, having stickers alone is not enough for a company, the stickers need to be able to present a message and they need to be of good quality. Poor quality or unreadable stickers will be a drain on resources and may leave some people with a negative image of the firm.
This is why the fact that Abacas Studios are using the very latest in sticker printing technology should be of interest to any firm looking to make a positive impression. Vinyl stickers have the consistency and durability that means their impact can last for a long time, providing an even bigger return for the initial investment.
Stickers have always been at the forefront of promotional campaigns but for too long, the quality of stickers has failed to live up to the image and identity of the company undertaking the promotional work. With Abacas Studios now utilising HP Indigo Printers for large scale full colour sticker printing, there has never been a better opportunity to ensure a business or organisation sticks in the mind of people.
About Abacas Studios:
Abacas Studios have been providing stickers and self-adhesive foils since 1998 and are one of the top firms in this industry. There have been many changes and developments in the past 15 years but the firm has stayed in touch with the latest technological breakthroughs, ensuring they provide a reliable and cost effective solution for all clients.