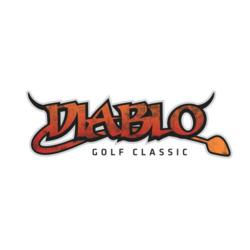 This is the 6th edition of the annual Diablo Golf Classic, which has successfully raised more than $10,000 for various charities since its inaugural year.
Carlsbad, CA (PRWEB) June 21, 2013
Processing Point, Inc., maker of the uAttend suite of web based time clock systems and employee time tracking software, is once again a proud sponsor of the annual Diablo Golf Classic charity event that is scheduled for Saturday, August 24, 2013 at the Twin Oaks Golf Course in San Marcos, CA.
This is the 6th edition of the annual Diablo Golf Classic, which has successfully raised more than $10,000 for various charities since its inaugural year. As with most growing events, this year's golf tournament is expected to be bigger and better than ever with plenty of food, fun, entertainment and surprise contests at various greens that have been uniquely coined "Diablo Holes."
"Going on 6 years now, the Diablo Golf Classic has really started to pick up momentum and the response from everyone who's attended has been really positive," said Ryan Sebring, co-founder and tournament director. "I think what makes this event different from others is that we literally transform the 18 hole course into an over-sized putt-putt course. From the first tee to the last, each hole presents a challenge or modification to the normal rules of golf. Imagine Caddyshack meets Happy Gilmore meets Halloween. It's unlike any golf tournament you have ever played in before. The response and support year after year is really overwhelming and we expect this year to be the best yet."
Proceeds from this year's event will go toward the Chippin' for Children charity, which donates to the American Cancer Society, the Hemophilia Foundation of Florida, and the Florida Hemophilia Association. Processing Point has had a long association with the event and feels that it provides a unique mixture of having fun and doing something worthwhile for a good cause at the same time.
"We look forward to the Diablo Golf Classic each and every year as both a title sponsor and as participants," said Dawn Berry, Marketing Manager for Processing Point and uAttend. "The Diablo is a fun and enjoyable day at a beautiful Southern California golf course with teams made up of friends, family, coworkers and neighbors. More importantly, it is a truly rewarding experience because everyone, from the sponsors to the golfers to the volunteers, are paying something forward to a greater good."
The annual Diablo Golf Classic consists of scramble-style teams and features prizes, dinner and ongoing fun activities throughout the event. Registration is currently open and costs $125 a person. Processing Point encourages individuals and/or teams to lend a hand to charity and have a bit of fun in the process. Register today at http://www.DiabloGolfClassic.com.
If you would like more information about Processing Point's charitable donations, or would like to order products and services such as uAttend's web based time tracking software or time attendance software, please call 1-866-694-3603 or visit the corporate website at http://www.processingpoint.com. Processing Point is located at 2796 Loker Ave., Suite 111, Carlsbad, CA 92010.