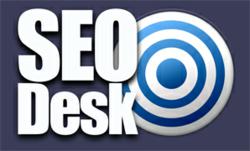 (PRWEB UK) 26 June 2013
Crescent Industrial, one of the UK's most-established floor cleaning equipment firms, are pleased to announce that they have entered into a business partnership with SEODesk. This new partnership sees SEODesk taking control of Crescent Industrial's website content and online communication channels.
Crescent Industrial sells and leases a wide range of floor cleaning equipment and the company has been experiencing a strong level of growth in recent times. This can be attributed to repeat clients and a high level of word-of-mouth promotion surrounding the products such as an industrial floor sweeper and services they have provided to existing clients. However, the firm is looking to increase its online presence, with an eye on making future sales growth and this is where the partnership with SEODesk comes in.
SEODesk are regarded as one of the top UK experts when it comes to search engine optimisation and they have helped many firms to boost their online presence. SEODesk are specialists in assisting firms to reach the first page of Google for relevant keywords and Crescent Industrial are keen to achieve results of this magnitude.
With SEODesk directing the firm's online presence, the company can focus on their core strengths of selling and leasing products such as the vacuum sweepers and providing a high level of customer service to all clients. With cleanliness and meeting hygienic standards more important than ever for businesses, Crescent Industrial are perfectly placed to assist businesses stay clean and tidy.
About Crescent Individual:
The history of Crescent Industrial dates back to 1975 and the company has been providing strong customer service since this time. In the mid-1990s, the firm focused on selling and leasing industrial cleaning equipment, the market area they still find themselves in today. Crescent Industrial aims to provide a high level of customer service to all clients and the firm is happy to provide demonstrations and as much information as possible about their range of cleaning equipment.