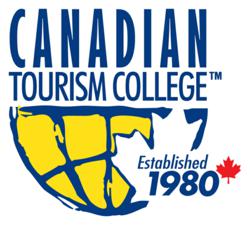 Vancouver, BC (PRWEB) June 24, 2013
Canadian Tourism College (CTC) is excited to announce that it will be moving to a new campus in the heart of downtown Vancouver, with classes to begin at the new location starting June 24th, 2013.
The completely renovated facility is conveniently located on the entire third floor of 530 Hornby Street, near both Sky Train stations, the West Coast Express and the Sea Bus. It features a gorgeous view of the ocean and mountains to surely inspire any student pursuing high-end hospitality, travel and tourism careers. The new campus is easily accessible from anywhere in Vancouver or Surrey, where operations will continue at its other campus.
CTC has been providing top quality hospitality and tourism courses to over 30,000 satisfied students since 1980, and had been operating out of its previous Vancouver campus since 1988. With a mix of in-class theory, hands-on practical experience and online instruction, CTC is the leading career-training college in British Columbia focusing on all aspects of travel and tourism. It is globally certified as a Microsoft IT Academy and recently partnered with IATA and Rosetta Stone to provide great deals for learning a new language.
With global tourist arrivals expected to rise to 1 billion this year and people traveling internationally more than ever, it is a great time to enter the hospitality and tourism industry. With this in mind, CTC has introduced a new Higher Diploma program in partnership with the International Hotel Management Institute of Luzern, Switzerland (IMI) that combines studies with excellent international job experience. Students will begin the program with a 15-week semester at CTC, followed by a five-month semester and paid four to six month work experience at the fabulous Swiss institute, to fast-track to a dual Bachelor of Arts Degree in International Tourism and Events Management.
The proudly BC-owned and operated tourism management school offers all of their graduates lifetime career placement assistance, and most programs feature one month of on-the-job work placement. Canadian Tourism College will continue to offer its award-winning training at its brand new facility:
#300 530 Hornby Street
Vancouver, BC V6C 2E7
For more information, please contact CTC Vancouver Campus at 604-736-8000 or 1-877-731-9819 or CTC Surrey Campus at 604-582-1122 or 1-800-668-9301.