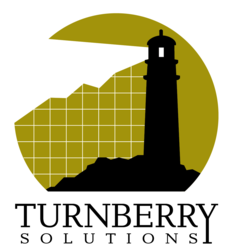 Blue Bell, PA (PRWEB) June 24, 2013
Turnberry Solutions, Inc., an IT consulting and professional services firm, today announced it's been named by CRN Magazine to the 2013 Solution Provider 500 list. The list, which ranks the top integrators in North America, reflects the most up-to-date and comprehensive ranking of solution providers in the market.
Formerly named the VAR 500, the CRN Solution Provider 500 has evolved to reflect the changes in the industry as integration, solution selling and service providers have taken more of a front seat role. The ranking is based on revenue size as well as a company's forward-thinking approach to the channel. In developing the list, the panel also considered companies that are building out practices around the data center and virtualization while offering software integration and application development skills. In its inaugural year on the list, Turnberry Solutions ranks at #454.
"It is an honor to be part of this elite group of the 500 top solution providers. It is a true testament to the dedication of Turnberry's highly skilled consultants and technologists who work tirelessly to deliver large-scale technology projects that fulfill our customers' business requirements on a daily basis," said Andy Thatcher, vice president of sales, Turnberry Solutions.
A sample of the Solution Provider 500 list appears in the June issue of CRN Magazine.
About Turnberry Solutions
Turnberry Solutions is a Microsoft Managed and Gold Certified Partner, offering full project lifecycle technology services that help companies adapt and respond to rapidly changing business conditions. Turnberry's depth across Application Development, Portals and Collaboration, Enterprise Messaging, Operational Intelligence and Cloud Services includes world-class projects for highly recognizable, Fortune 1000 organizations. Ranked one of CRN's top 500 solutions providers, Turnberry delivers successful IT solutions including systems architecture, design, implementation, quality assurance and operational support for mid-market and enterprise companies. For more information, visit http://www.turnberrysolutions.com, or Twitter @Turnberrysol