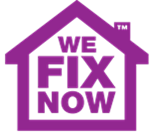 Due to the building of new homes in the area, the South East of England has already been classed by the Environment Agency as "under serious water stress"
(PRWEB UK) 25 June 2013
According to This is Croydon Today on June 21 in the article Warnings South Croydon Will Run Out of Water in 25 Years, the warning comes from Sutton and East Surrey Water (SESW) who supplies water to the area, in a report they drew up on the imminent water crisis. The report, alongside the warnings, issued guidance for residents on how they can save water and the water company's plans to deal with the crisis. Their plans ranged from finding new water resources and diverting water from the Thames to installing water metres in all homes in the area.
Due to the building of new homes in the area, the South East of England has already been classed by the Environment Agency as "under serious water stress".
A spokesperson for Sutton and East Surrey Water told This is Croydon Today that:
"If we take no action, our 'baseline' forecasts of supply and demand over the planning period show we expect existing sources to be insufficient to meet demand from 2023/24 onwards – called a 'supply-demand deficit'."
Renowned for their Tottenham plumbers, the experts at We Fix Now keep up to date with developments in the plumbing industry. A representative from We Fix Now shared their thoughts on the warnings:
"Whilst it is worrying that South Croydon is at risk from running out of water in the recent future, there are many steps residents can take to reduce their water use. It is essential to check taps and pipes in your home regularly for leaks, as it's estimated that up to 30,000 gallons of water can be saved by checking for leaks. If you think you have a leak in your home, make sure to contact a qualified plumber as soon as possible. Only running dishwashers and washing machines on a full load and taking shorter showers all help to reduce water usage."
We Fix Now is a London-based company providing emergency plumbers and electricians throughout the M25 and surrounding counties. Renowned for their fast and effective service, the firm also specialise in unblocking drains, fixing central heating and boilers and sorting problems with gas. With a strong focus on customer service, We Fix Now prides itself on providing fully qualified and experienced engineers day and night, every day of the year.