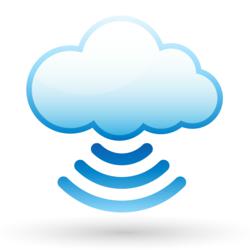 Rockville, MD (PRWEB) June 27, 2013
Global Infrastructure: Cloud Computing Insights is a unique addition to contemporary business How-To literature. In clear, engaging detail, it explores the breadth of capabilities inherent in cloud computing and how a company can integrate them into their business strategy and infrastructure.
With the increase in the number of SmartCloud solutions, the trend is moving toward pay-per-use content delivery. Companies are now in a better position for mining Big Data analytics from electronic devices. From cloud-gaming to mobile platforms, the landscape is wide open and full of growth potential.
This whitepaper will provide perspective on the enormous growth potential made possible through cloud computing. Industry leaders in the technology space like IBM and Google are constantly developing products that utilize the cloud for delivery and maintenance. It has also expanded globally. China's cloud computing market debuted in 2009. It is building a mega data center in a complex that will cover 6.2 million square feet. With Chinese IT services market anticipated to grow to $20.6 billion in 2014, the immense scalability and agility provided by cloud computing reduces costs and increases revenues.
Global Infrastructure: Cloud Computing Insights analyzes the cloud computing market from the growth and development perspective – ideal for CIOs and IT Directors strategizing how to implement cloud-based functionality.
Download Global Infrastructure: Cloud Computing Insights.
About MarketResearch.com
MarketResearch.com is the leading provider of global market intelligence products and services. With research reports from more than 720 top consulting and advisory firms, MarketResearch.com offers instant online access to the world's most extensive database of expert insights on global industries, companies, products, and trends.