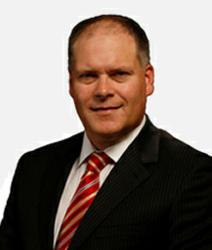 I am excited to be in position to contribute to the future of this organization and especially to be part of the thriving Nashville market
Nashville, Tennessee (PRWEB) June 24, 2013
Frazier & Deeter, LLC announced today the addition of new partner Chase Wright, CPA, as leader of the firm's Nashville, Tennessee's Audit practice. Mr. Wright will join Frazier & Deeter effective July 1, 2013.
"Chase is a strong leader with an impressive track record of client service," said Seth McDaniel, Managing Partner of Frazier & Deeter. "During his 20 plus years with Deloitte, Chase provided audit services for a range of sophisticated and complex businesses including both public and private companies. Chase's experience and expertise will lend itself well to our expanding client base not only in Tennessee but across the country."
"We are delighted to add a partner of Chase's caliber to our growing Nashville team." said Jason Meadows, Managing Partner of Frazier & Deeter's Nashville office. "Chase will provide leadership to our audit team in Nashville to help Frazier & Deeter meet the increasing demand we are seeing for top-tier audit, accounting and advisory services."
Wright was most recently a Partner in the audit practice of Deloitte's Nevada and Tennessee practices, where he focused on complex areas of corporate finance, valuations and capital markets. He has served large public and private companies in the hospitality, life science and healthcare industries, as well as other industries. Within the hospitality industry his clients include some of the nation's most prominent casinos, hotels, restaurants and hospitality organizations. He also has significant experience serving portfolio companies of private equity firms.
"Frazier & Deeter is an ideal fit for me and I am happy to be joining this team," said Wright. "I was seeking a firm that put client service as its highest priority and one that was emerging on the national stage as a firm capable and qualified to serve the sophisticated needs of both public and private companies. As the 10th fastest growing firm in the nation and the country's 69th largest firm, Frazier & Deeter is certainly a firm on the move. I am excited to be in position to contribute to the future of this organization and especially to be part of the thriving Nashville market."
Wright earned his Masters of Business Administration at Millsaps College and his undergraduate degree at Delta State University.
About Frazier & Deeter
Frazier & Deeter http://www.frazierdeeter.com is a nationally recognized top 70 CPA and Advisory firm headquartered in Atlanta, Georgia. The firm provides tailored services across a wide range of tax, audit, accounting and advisory needs to achieve each client's unique financial goals. Frazier & Deeter has been named the #1 Accounting Firm to Work For and a top 10 Fastest Growing CPA Firm in the U.S. by Accounting Today magazine and one of the top 25 Best Managed CPA firms in the U.S. by Inside Public Accounting.