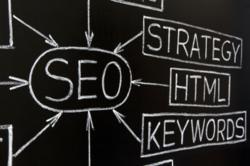 Rockville, MD (PRWEB) June 27, 2013
The Ultimate Guide to Market Research and SEO is a unique addition to contemporary business How-To literature. In clear, engaging detail, it reveals a valuable secret of high-traffic websites: The important role that quality market research plays in effective SEO strategy.
Successful business leaders worldwide know that an effective SEO strategy improves rankings in search engine results. The Ultimate Guide provides specific insight on how market research informs and enhances SEO tactics to help companies achieve high rankings on search engine results pages. The Ultimate Guide demonstrates the ways that keywords are relevant to everything your website does.
Establishing an online presence is central to every business executive's marketing strategy. From keyword usage to competitor analysis, a variety of factors contribute to a brand's online positioning and tactics. Consider that 93 percent of Internet traffic originates from a search engine. With about 83 percent of Internet users utilizing search engines, every business can benefit from implementing smart, well-informed SEO initiatives.
The Ultimate Guide to Market Research and SEO analyzes SEO from the Business Intelligence perspective – ideal for entrepreneurs and corporate IT decision-makers who are ready to gain an edge on the competition with quality market research that super-charges their website and increases traffic, conversions and revenue.
Download The Ultimate Guide to Market Research and SEO.
About MarketResearch.com
MarketResearch.com is the leading provider of global market intelligence products and services. With research reports from more than 720 top consulting and advisory firms, MarketResearch.com offers instant online access to the world's most extensive database of expert insights on global industries, companies, products, and trends.