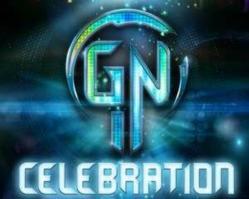 Fort Myers, FL (PRWEB) June 25, 2013
Game Nation, a Video Game Theme Park, a place where you… Live the Games, is giving the world the first look at what's to come. On November 1st, 2nd and 3rd the Fort Myers Downtown area will be transformed into a massive interactive, story based adventure. Visitors will be treated as VIP's, surrounded by the art and culture of video games, immersive storytelling, and video gaming competitions. Dreams and fantasies will come to life in adventures yet to be told. Players will become anything they like and live out the characters they create. But this is no game. It's real.
"Game Nation Celebration is our celebratory launch party to showcase all of the amazing things we are doing at Game Nation, from the Theme Park to the Role-playing game. Everything we do is based on the vision 'It's Your Theme Park'," says RUKE, Game Nation Creator. "Fort Myers will be our first test area where visitors will get an exclusive feeling of what's to come. They'll be able to evaluate some of the latest gaming technologies."
Entertainment attractions include live music, Interactive Role Playing, video game tournaments and events, kid's creative areas and so much more. There will be awesome activities for "kids" of all ages, even those who haven't grown up.
Make your plans to be a part of history! Tickets, packages and accommodations go on sale beginning July 9, 2013. Pre-registration is imperative as tickets and accommodations are LIMITED. Those who "Pre-Register Now" will also be entered into a digital raffle. Game Nation will be handing out some Amazing Pre-Event Prizes.
For more information on Game Nation Celebration, we invite you to join the adventure at http://www.GNCelebration.com. Game Nation, a Video Game Theme Park, a place where you… Live the Games!
About Game Nation Theme Park and Resort
Game Nation's mission is to create a realistic experience that immerses you into the story. By combining video game mechanics with interactive physical themed attractions, rides and roller coasters, we are creating the world's first Experiential Video Game Theme Park and Resort. Visitors will become players as they step into a re-creation of worlds based on popular video games filled with myths, legends and arenas. It's a place where dreams and fantasies will come to life. But it's not a video game. It's a physical large-scale theme park and resort.