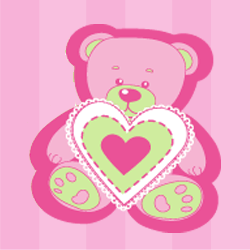 We are very excited for the birth of the Duke and Duchess' royal baby.
London (PRWEB UK) 24 June 2013
Duchess of Cambridge Kate Middleton is weeks away from giving birth to her first child with Prince William, raising not only the excitement of royal watchers everywhere but also of online gift retailer Ivybridge Ltd. brand store Baby Experiences. It seems like only yesterday that the palace announced the royal couple were expecting not just any baby-to-be, but the third in line to the British throne. And as the Team at Baby Experiences watched the baby bump grow, the more it thought of what would be the perfect gift for the newest royal.
"We are very excited for the birth of the Duke and Duchess' royal baby," Elisabeth Keck, Owner of Ivybridge Ltd. said. "But to be honest,every new baby is a royal baby to us! That is why we decided to come up with three gifts that would be perfect for any newborn and parents."
Baby Experiences offers a vast selection of unique, personalised gifts for newborns, toddlers and children as well as parents, godparents and grand-parents that can be given at any occasion ranging from birthdays to christening to baby showers.
"It was very hard to put together this list as we have a large selection of great, personalised gifts in our online store," said Veronika Covington, partner at Ivybridge Ltd., "but we are very excited to share and hope it is a helpful guide for anyone looking for a gift for a newborn."
In their latest June blog, Baby Experiences offers its customer their top gift suggestion for the royal baby ranging from personalized name prints for the baby nursery to a special photo album that captures the most important first moments forever. A full selection of unique baby gifts, clothing, baby shower favors and keepsake items are available online.