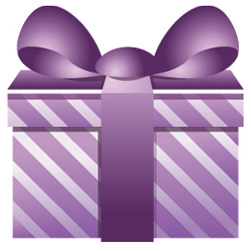 "One does not have to be a royal to have a royal baby shower."
London (PRWEB UK) 25 June 2013
It seems as if all of Great Britain is only talking about one topic alone: the birth of the royal baby this summer. And for the first time in history of the royal family, Kate organized a baby shower for the royal heir or heiress to the throne. Baby showers are becoming more and more popular in the U.K. They give the mother-to-be a wonderful opportunity to celebrate with family and friends the upcoming birth of their baby, get tips from other mothers and best of all get wonderful gifts.
"One does not have to be a royal to have a royal baby shower", Elisabeth Keck, Owner at Ivybridge Ltd. and brand store Gift Treasures said. "We at Gift Treasures think that every mother-to-be deserves to have a special day celebrating the upcoming birth. Nice little treats like special champagne cocktails, scones and luxurious finger sandwiches make the perfect setting to talk about everything baby and of course look at all the gifts!"
The team at Gift Treasures understands that gift giving is an important part of any baby shower and offers many unique gifts that can be personalized. To increase the sentimentality, most of Gift Treasures items can be personalised ranging from adding names, dates and even personal messages.
"All new parents need to stock up on the basics so giving the essentials like bodysuits, bottles or blankets are a great idea", said Veronika Covington, partner at Ivybridge Ltd., " We have a great selection in our online store and by personalising them you make sure that you are giving a very special keepsake gift."
Gift Treasures also provides other unique baby shower gifts like belly casting kits to remember that special time waiting for the baby or strollers and changing bags. Add some decorations, colourful balloons and a creative table setting and you have a royal baby shower that even Buckingham Palace could not have organised better.