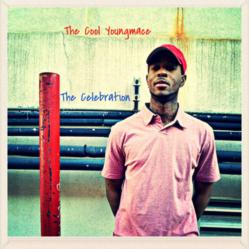 (PRWEB) June 24, 2013
The sophomore album from The Cool Youngmace ft. various artist. The long awaited return of the creatively cool sound of life. This album is politically motivated mixed with the relevance of today's pop culture, a diamond in the rough. A soon to be classic "The Celebration" conjures up the theme music for the brave and ambitious. An album with both heart and soul creates a world full of creative bliss, touching many topics with a politically urban twist. From hit singles like "Hey Lover" To "God's Will" each track pieces up this collage of real life, in ever aspect.
The artist The Cool Youngmace is a rapper and producer from Boston, Ma. He was born on Jan.14th 1991, his mother is from Caldwell, Liberia, and his father is from the states. The Cool Youngmace started his musical career in the summer of 2004, he was just a young kid when he first started to make beats. He would make beats to rap on as well as for his friends and other artist. His beats were unconventional since he taught himself, but were before his time. In 2008 he started to take his career to the next level, as he hooked up with a producer from Northeastern University, named Simon Solvang. Simon took Youngmace under his wing and showed him the in's and out's of the music industry. In 2009 the two parted ways but still remained friends till today. The Cool Youngmace decided to take the independent route as well as giving up beat making to focus more on producing and rapping.
Youngmace started to gain a lot of buzz towards the end of 2009 as he posted new songs and videos constantly on Facebook and Youtube. He later dropped his first mixtape title "January's Own" at the age of 19. Two years later he landed a distribution deal with Unimo Digital Distribution, an off shoot of Motown Records. The Cool Youngmace was able to earn the copyrights to his song's as well as sell them online, with major distributors such as iTune's, amazon, rhapsody and more. In 2012 he hooked up with the people from cdbaby.com and a couple press release sites to drop his second mixtape. The mixtape Titled "The Young and Relentless", this was his claim to fame. Hit track's like "The Weeknd" and "Pour it Sloww" demanded attention from social networks and sites all over the internet. This mixtape was life changing for The Cool Youngmace as he was offered to do shows at many venues nationwide.
He is currently working on albums for the future as well as producing music videos. The Cool Youngmace officially joined ASCAP, becoming a songwriter as well as a publisher in 2013.
iTunes: https://itunes.apple.com/us/album/the-celebration/id664573292