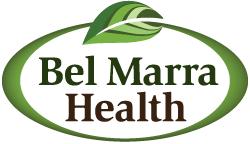 A new report by the Centers for Disease Control and Prevention indicates that there is an alarming increase in the number of skin and food allergies in children.
New York, NY; Washington, DC; Los Angeles-Long Beach, CA; Chicago, IL; Houston, TX (PRWEB) June 22, 2013
Bel Marra Health, who offers high-quality, specially formulated vitamins and nutritional supplements, reports on a new study revealing new links that may cause the development of allergies.
As Bel Marra Health reports in its article, (http://www.belmarrahealth.com/immune/health-officials-discover-an-alarming-increase-in-allergy-sufferers), itchy skin, watery eyes, runny nose, congestion, wheezing, abdominal pain, and hives are all symptoms associated with different types of allergies. Currently, one in five Americans suffer from allergies. Health officials also claim more and more people are developing allergies.
A new report by the Centers for Disease Control and Prevention indicates that there is an alarming increase in the number of skin and food allergies in children. The data shows that 1 in 20 American children suffer from a food allergy. This is a 50 percent increase over the number of children who reported food allergies in the late 1990's. And when it comes to skin, there appears to be an overwhelming 69 percent increase in the allergy, which works out to about one in eight children.
Some skin and food allergies can be really mild. In fact, doctors report that many children simply grow out of the specific allergy. There are cases though where allergies can be severe; a matter of life and death. Food allergies pose the most panic, especially in schools. Most schools across North America have adopted a no-peanut policy, fearful that anyone who may be allergic will come in contact with the food and go into anaphylactic shock. When this shock occurs, the blood vessels dilate with a sharp drop in blood pressure. Bronchial spasms along with shortness of breath might also occur. At this point, emergency treatment is necessary for this individual.
While scientists have a long way to go in uncovering the mystery behind the increase in allergic reactions in the last decade, there are more theories developing based on a groundbreaking preliminary study.
It is thought that children in North America tend to grow up in very clean households. The Hygiene Hypothesis suggests that children may be too clean; that their immune systems never get exposed to common allergens, making them more sensitive to things that trigger allergies. Many years ago, children were exposed to lots of animals from farms but today the majority live in cities or urban areas where exposure to animals is limited. This low exposure to environmental micro-organisms could result in children developing weaker immune responses, therefore becoming more prone to allergic reactions.
Researchers in the United Kingdom are examining the relationship between levels of vitamin D and the development of allergies. They have theorized that over time, people have turned to more processed foods with fewer of nutrients needed to protect against food allergies. Vitamin D is important to maintain a strong immune system and research shows that vitamin D deficiency is an increasing problem in America.
Other nutrients and their link to allergies are also being thoroughly researched, including Omega-3 fatty acids.
Studies in both Europe and the United States indicate that genetics also play a role in whether we will develop allergies. According to the Asthma and Allergy Foundation of American, thirty thousand people visit emergency rooms in the United States for food allergies each year. And of these, unfortunately, about two hundred result in death.
Many people believe their allergies are due to their genetic make-up. Evidence shows that children, whose parents suffer from allergies, have a 60-80 percent increased risk of developing or inheriting allergies. Interestingly, the particular type of allergy the parent has is not significant; having any allergy could be innate. For instance, while both parents could have an allergy to a specific food, the child might have a strong allergy to pollen.
People who have allergies can experience mild symptoms that don't require any treatment or use a mild solution, like allergy pills. However, there are those who have a really hard time coping due to severe symptoms and might require medical attention. These people should not suffer in silence; they should seek medical advice about the safest and most appropriate solutions to the burden of allergies.
(SOURCE: Associated Press. "Food, Skin Allergies Increasing in Children." Fox News. FOX News Network, 02 May 2013. Web.)
Bel Marra Health is the maker of "Immune Strong Cold and Flu Protection," a high-quality nutritional supplement that contains 10 potent ingredients designed to give you ideal immune support. All ingredients are backed with scientific evidence. Every product is tested for safety, quality, and purity at every stage of the manufacturing process. Furthermore, Bel Marra Health products are produced only in Health Canada approved facilities, going the extra mile to ensure that our health-conscious customers are getting top quality products. For more information on Bel Marra Health visit http://www.belmarrahealth.com or call 1-866-531-0466.