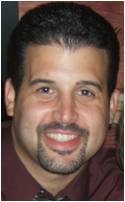 The idea of our "Cup of Joe" series is to provide an easy way for these busy individuals to start off their day with relevant news while enjoying their morning cup of coffee
Denver, CO (PRWEB) June 21, 2013
The Stockade Group will debut the inaugural issue of a new daily email column on Monday, June 24. It will be written by its namesake, Joe Bottisti, COO of The Stockade Group, the leader in the outreach services industry for Higher Education institutions. The column will be named "A Cup of Joe" and will feature links to news and other articles of interest for college and university professionals specializing in admissions and development.
Each morning, Bottisti will email a short paragraph that includes a link to a news article or story relevant to institutions of higher education.
"The focus for my daily news selections will be related to either admissions or development professionals since those are the primary groups that Stockade works with but I will also include stories that are pertinent to all university professionals if the topic is stirring enough," Bottisti said. "The idea of our "Cup of Joe" series is to provide an easy way for these busy individuals to start off their day with relevant news while enjoying their morning cup of coffee."
The series will also include occasional contributions by guest writers. According to Bottisti, "Anyone working in the higher education admissions or development field is encouraged to contact The Stockade Group at 888-789-2586. We look forward to talking with industry professionals who can offer a fresh perspective from their side of the desk."
Bottisti is an accomplished teleservices and web-based customer outreach professional with over 15 years of experience. As COO of The Stockade Group, he oversees all aspects of the daily operations. He received his Bachelor's Degree in Marketing from Johnson & Wales University in Providence, RI. He has a vast array of experience managing projects for higher education admissions and development departments and market research.
About The Stockade Group
The Stockade Group is the recognized leader in the telephone and web-based client outreach services industry. Whether bolstering an enrollment management program or spearheading an alumni phonathon, the Stockade Group knows how to generate results.
With nearly half a century of combined experience, we have been helping colleges and universities reach their goals. Experience has proven that a teleservices firm must be narrowly focused. It must be willing to immerse itself in its client's culture in order to achieve the results and satisfaction that clients and staff demand. As a specialized boutique, The Stockade Group emphasizes expertise, integrity and building relationships.