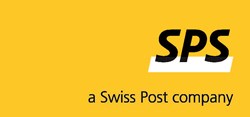 New York, NY (PRWEB) June 21, 2013
Swiss Post Solutions (SPS), a premier provider of business process outsourcing and digitization solutions, is proud to announce the appointment of Russ Cusick, Chief People Officer, SPS North America, as the Chairman of the Board for Abilities, Inc. at The Viscardi Center. Mr. Cusick was offered and accepted this appointment without hesitation as he has been a supporter of the Abilities, Inc. organization for over nine years. First, he was a member of its Business Advisory Council and later joined its Corporate Advisory Board helping to prepare people with disabilities for all levels of employment and directly assisting them with job placement. For the past five years, he has served as a member of the Board of Directors. In his new role, Russ will provide leadership through his vision to further drive the organization's key mission – to help people with disabilities achieve the goal of integrated employment. He will collaborate with the Board to optimize the effectiveness of the organization so that Abilities, Inc.'s programs and services can be delivered to those who can benefit from them throughout Long Island and the New York metropolitan area.
At SPS, Russ has been instrumental in overseeing all aspects of the Human Resources department including the development of recruitment, hiring and training practices. A true advocate for job applicants and employees alike, Russ has been recognized by the City University of New York and the New York City Placement Consortium as an outstanding employer in the New York area. He is a frequent speaker on diversity and the opportunities that exist in the employment of individuals who have real or perceived obstacles to overcome.
Dan Moscatiello, CEO North America for Swiss Post Solutions, stated, "Russ' commitment to the highest levels of employee achievement and professionalism is seen throughout our organization and it's an honor to see him recognized by an organization like Abilities Inc. at The Viscardi Center."
About Abilities, Inc.
Abilities, Inc. at The Viscardi Center prepares adolescents and adults with all types of disabilities (cognitive, physical, learning developmental) and levels of experience for entry or re-entry into the workforce by assisting them in securing pre-employment services as well as employment so that they can enjoy independent living, full community participation and economic self-sufficiency. Our track record in placing individuals with disabilities in the workplace is unsurpassed and our employment services include a comprehensive array of career assessments, job training, business skills development, job placement and follow-up programs and services based on individual needs and vocational interests.
About The Viscardi Center
Founded by Dr. Henry Viscardi, Jr., who served as disability advisor to eight U.S. presidents and became one of the world's leading advocates, The Viscardi Center educates, employs and empowers children and adults with disabilities. It provides Pre-K through High School education, school-to-work transition services, vocational training, career counseling and placement, assistive technology and workforce diversification assistance to children, adolescents, and adults with disabilities and businesses. A global leader, it employs 300+ professionals, including experts in education, human resources and technology. Learn more at viscardicenter.org
About Swiss Post Solutions
SPS is a leading provider of solutions for the outsourcing of strategic business processes and offers comprehensive services in document management. SPS' 6,400 employees serve business clients in the areas of insurance, banking, telecommunications, media, retail, energy supply and travel & transportation. Part of the Swiss Post group, SPS is headquartered in Zurich (Switzerland) with an active presence in all important international economic regions.
SPS North America offers a comprehensive suite of business process outsourcing solutions and document management services including the transformation of key business applications from paper to digital documents enabling improved workflow and driving enhanced efficiencies. In the field of outsourced office services, SPS North America provides mailroom management, managed print services, reprographic services, IT helpdesk support, Front of House and reception services. The company has offices in New York City (HQ), Los Angeles, San Francisco, Chicago, Washington DC and Toronto, and operates secure document processing centers in Long Island City and Toronto.