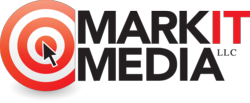 (PRWEB) June 23, 2013
Markit Media is now offering a 50 percent discount on PHP and MySQL programming during the month of June, making this programming affordable to those needing programming completed for business or personal reasons. The rate would normally be $125 per hour and has been dropped to $62.50 for a limited time. The price includes development by professional Web developers at this full service marketing company. Website development at this price doesn't last for long, especially since the client is walked through the process with a team of professional designers who cater to every need.
PHP programming is just one way that the professional Web development team can create a website that works for their clients. The experts are able to fix issues and bugs related to the site, and the sites are well-priced, reliable, and unique to each company that needs it. With this reduced price, the site can be created for half of the normal rate. Clients can expect a site that is easy to maintain, functional, and one that reaches out to their audience with a unique appearance and functional style that is easy to get around. Any glitches or problems that crop up are managed by the Markit Media team.
The PHP developers work hand-in-hand with clients to create a functional site that is suited to the business, whether it's something like massage therapy or a busy social media site. The sites use a powerful MySQL database to organize and track data, so clients can see the audience they are reaching. MySQL also tracks sales reports, user accounts, and any other information needed, and it can update information dynamically when necessary.
Markit Media is a small business with a proven track record of fast implementation, direct support, and innovative ideas. The company offers full service marketing, Web design, printing, and graphic design to Phoenix and the surrounding areas. For a short time, the MySQL database developer and PHP Web developer are on sale for 50 percent of the normal cost; this deal lasts only until the end of June. To learn more, contact Markit Media.
Contact http://www.markitmedia.com