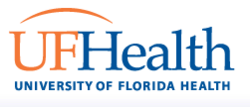 MEMdata has identified approximately $3 million in savings for us here," Jimenez said. "It simply works. They are a good partner."
College Station, Texas (PRWEB) June 23, 2013
MEMdata announced today that, in addition to ongoing capital equipment procurement services under MEMdata's Performer Elite program, the teaching system has now contracted for Equipment Planning services in support of construction. Top ranked UF Health Shands Children's Hospital will expand its Neonatal Intensive Care Unit (NICU) to provide quality care for newborn infants. The current Level 3 NICU is designed to serve the critical needs of the hospital's smallest patients. The Level 3 area cares for infants who require full ventilation, those born less than 30 weeks into the mother's pregnancy, and others who require intensive care support. The program is ranked as one of the "Best Children's Hospitals" in the nation by U.S. News & World Report.
MEMdata will provide inventory services to ascertain existing reusable equipment, develop a budget for all new equipment needs, assist with medical space planning and interior design, CAD plans, equipment specifications and procurement. MEMdata will utilize its proprietary equipment planning software, MEMplanner Pro, to manage equipment data for the project.
UF Health is not a new client of MEMdata, but is expanding the business relationship based on its success. Shands senior vice president and chief operating officer (COO) Ed Jimenez is a long time utilizer of MEMdata's services and explains why.
"MEMdata simply offers savings on equipment purchases that I have experienced firsthand with two different 1,000 bed teaching facilities. These are cost efficiencies that we cannot pass up, whether for existing facilities or those under construction. MEMdata has identified approximately $3 million in savings for us here," Jimenez said. "It simply works. They are a good partner."
About MEMdata
MEMdata is a technology management firm serving existing medical facilities and those under construction. The firm offers equipment budgeting, equipment procurement, equipment specifications, medical equipment space planning and interior design, as well as initial outfitting and transitioning services. MEMdata's consulting division offers capital equipment procurement policy and procedures consulting and implementation. MEMdata's focus is the reduction of capital equipment costs for medical facilities of all types, with turnkey or select services and software empirically proven to reduce costs. On average, MEMdata identifies 18% savings off of traditional supply chain equipment procurement methods.