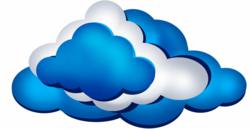 To promote the launch, Web HSP is offering new clients a $100 credit to use toward the purchase of base resources. Those clients who are interested can use the promo code (WEBHSP)
Los Angeles, CA (PRWEB) June 21, 2013
Hosting provider and custom website design firm Web HSP, announced early Friday it has launched its new cloud servers product which marks its first major move into the cloud computing industry. The move comes a few months after increasing floor space it occupies in their Virginia based data center.
"We noticed that the hourly-based pricing structure most of the bigger players were using was a very expensive solution," said Doug Davis, Web HSP's founder and CEO... "We knew our customers wanted to start utilizing the power and flexibility of the cloud, and our business model bridges that gap."
Using the subscription-based method, Web HSP clients can purchase multiple resources such as processors, disk space, and memory for a monthly fee, while using those resources to build custom cloud servers, and ultimately, their own virtual data center.
The prepaid monthly pricing structure eliminates the need for an hourly premium, providing huge savings to small and large business owners.
Web HSP clients are able to quickly design and deploy their cloud servers, and retain the ability to modify their configurations as well as scale up or down on resources in real time, at any time.
As a result Web HSP customers can use cloud servers to move into and adapt to the evolving demands of markets faster and more efficiently while taking minimal risk.
They will also be launching a partner program in the near future that will key on opportunities for resellers to incorporate cloud services into their menu of solutions.
To promote the launch, Web HSP is offering new clients a $100 credit to use toward the purchase of base resources. Those clients who are interested can use the promo code (WEBHSP) to test this cutting-edge service within their own architecture at virtually no risk and making no long term financial commitment.
Web HSP provides cloud server and dedicated server hosting, custom website design, and managed services to small and large businesses throughout The United States & Canada.
For more information, simply visit http://www.webhsp.com