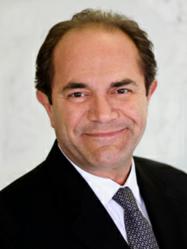 Every patient and every condition is unique, and I always go into consultations and procedures with that in mind.
Beverly Hills, CA (PRWEB) June 24, 2013
Castle Connolly Medical Lmtd., a trusted source for identifying top doctors, has named Michel Babajanian, MD, FACS one of America's top doctors. This award is based on a thorough review and nomination process, including an evaluation of customer reviews and industry analyses which help determine the top doctors in each field.
Dr. Babajanian is a board-certified otolaryngologist at La Peer Health Systems, and he is being recognized for his exemplary work in treating neck tumors, thyroid tumors and parathyroid tumors, as well as his friendliness and bedside manner.
"Every patient and every condition is unique, and I always go into consultations and procedures with that in mind," said Dr. Babajanian. "I treat my patients with a personal touch, and diagnose them based on their unique circumstances. The fact that they appreciate this is a tremendous honor."
As a reliable source trusted by businesses across the country, Castle Connolly helps determine who the best medical professionals are. The award is based on the positive reviews of doctors by colleagues, patients and industry analysts, and each doctor who is honored has been ranked at the top of their field.
"I'm honored that my patients feel satisfied with the services I have provided for them, and I look forward to continuing to treat as many patients as I can, with the best possible care."
Michel Babajanian, MD, FACS is a board-certified otolaryngologist (head and neck surgeon), a member of the American Academy of Otolaryngology – Head and Neck Surgery (AAOHNS), and a Fellow of both the American College of Surgeons (ACS) as well as the American Thyroid Association (ATA).
In addition to general Otolaryngology (Ear, Nose, and Throat), Dr. Babajanian has special interest and expertise in treatment of benign and malignant tumors of head and neck, including all tumors of the thyroid and parathyroid glands as well as the salivary glands, cervical lymph node enlargements and other cystic and solid tumors of the face and neck. Minimally invasive, video assisted, and endoscopic techniques are utilized when applicable and appropriate to optimize the outcomes of surgical procedures.
La Peer Health Systems is an outpatient surgery center in Beverly Hills, founded by doctors and focused on providing excellent patient care alongside the most cutting-edge medical treatments available. With 50 world-renowned physicians in 14 specialties, comprehensive medical treatment is offered that takes patients from consultation to diagnosis, treatment, surgery, and ultimately aftercare. The 14 medical departments include orthopedics & sports medicine, gastroenterology, head & neck surgery, colorectal & general surgery, podiatry, ophthalmology, pain management, plastics & reconstructive surgery, gynecology, spine surgery, interventional cardiology, bariatric surgery, thoracic surgery, and anesthesiology. Unlike large hospitals, La Peer's unique structure offers extremely personal care in a safe and controlled environment.
To learn more about La Peer Health Systems, visit http://www.lapeerhealth.com.