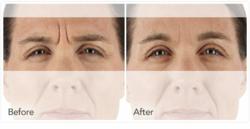 (PRWEB) June 21, 2013
New You Spa has available the Xeomin® treatment as a great addition to the other cosmetic procedures offered at the med spa locations.
Xeomin® is the newest FDA-approved wrinkle reducer by Merz Pharmaceuticals offering patients a safe and effective alternative to the BOTOX® and Dysport®. It contains no accessory protein, making it a "pure" version of botulinum toxin and reducing the risk of allergic reaction or natural resistance. Comparable to Botox®, peak results with Xeomin® should last from 60 to 90 days. To maintain the effects of any wrinkle relaxing treatment, injections should be repeated every three to five months. Similar to Botox®, Xeomin® works by relaxing wrinkles, blocking the signals from the nerves to the muscles; as a result the targeted muscle cannot contract.
"We are so excited to be one of the first medical spas and clinics in Toronto and GTA to offer this treatment to our patients," says Jeff Nourse, manager of New You Spa. "Xeomin is a perfect alternative to Botox. It may last longer and you will see truly amazing results without cosmetic surgery."
"What is good for our patients in Xeomin® is that it is "naked." There are no additives - just botulinum toxin type A. This may lessen a patient's likelihood of allergic effects to the injection," adds Jeff Nourse. "It has been used in Europe since 2005 and proven effective in clinical trials."
The treatment is available in all 6 New You Spa locations and performed by registered nurse-injectors.
About New You Spa
New You Spa is a successful and growing provider of med spa services with 6 centers throughout Toronto GTA. Each New You location offers services for men, women, and teens of all skin types, including laser hair removal, skin rejuvenation, Botox® Cosmetic and dermal fillers, fractional laser resurfacing, Velashape body contouring and teeth whitening, as well as, treatment protocols for acne, vein treatments and skin tightening. All treatments at New You Spa are performed by licensed aestheticians, certified laser technicians and registered nurses, and are supervised by the clinics' medical director.