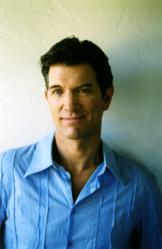 Modesto, CA (PRWEB) June 24, 2013
Rock star Chris Isaak will bring his rockabilly-influenced style to the Gallo Center for the Arts on Saturday, August 10. The concert begins at 8 pm.
Isaak was originally scheduled to appear at the Gallo Center on May 25, but the concert was postponed due to tour schedule conflicts.
Tickets for the performance range in price from $49 to $99, and may be purchased online at GalloArts.org, by calling (209) 338-2100, or at the Gallo Center ticket office at 1000 I Street in downtown Modesto.
Isaak's performance is something of a homecoming. He was born in nearby Stockton. It his first appearance in Modesto since 2004.
A self-taught guitar player, Isaak's early influences were country and rockabilly singers including Hank Williams. Elvis Presley and Roy Orbison were among others who later inspired him. These influences were a major factor in Isaak's 2011 album, "Beyond the Sun," a salute to the glory days of Memphis' legendary Sun Studio and the artists who got their starts there, including Presley, Orbison, Johnny Cash, Carl Perkins and Jerry Lee Lewis.
Isaak originally shot to fame following the release of third album "Heart Shaped World," when film director David Lynch used his song "Wicked Game" for the 1991 film "Wild at Heart." A subsequent music video of "Wicked Game," directed by Herb Ritts, cemented Isaak's star status.
In addition to his music career, Isaak has made numerous film appearances, including "Married to the Mob," "Silence of the Lambs," and Lynch's "Twin Peaks: Fire Walk With Me."
Isaak's concert at the Gallo Center is presented by Doubletree by Hilton Modesto, and sponsored by Budweiser Black Crown and Walmart.