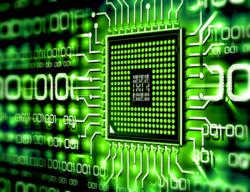 In the worst cases they can be arrested
Dallas, Texas (PRWEB) June 25, 2013
This week, idcloak Technologies releases a specialist free proxy list that allows internet users to create and access a Facebook account anonymously. idcloak has released this service in response to the increased demand for anonymous protection in countries currently facing political discontent: namely Turkey, and more recently, Brazil.
"Political activists are putting themselves at risk when they post and share politically loaded content via their personal Facebook account," says Robin Welles, idcloak's specialist on social media and privacy. "In the worst cases they can be arrested, at best their names will be recorded and their internet use placed on a watch list. Once watched, that person's privacy and even freedom will almost certainly be affected."
The question nonetheless arises of what purpose a Facebook account would be if it is not tied to a large network of the user's friends, since there would be little exposure for published content. Welles answers, "It's actually quite simple: the activist uses their anonymous Facebook account to set up an open group devoted to the political cause. It is in the group's page that they post the sensitive content. If the cause is widely supported, other activists will post to the group too and it will get the intended exposure, indeed much more than the activist would get by posting directly to their timeline. All this can be carried out without the posters' IP addresses ever being revealed."
History has shown that in the worst cases of political unrest, all access to Facebook is blocked by government filters. Welles says the proxies on the idcloak list have a secondary function that deals with this event, "The proxies on the list also offer an effective means of how to unblock Facebook if access to the site is shut down, as happened in the beginning of the uprisings in Syria. All a user needs to do is access a server outside their country. They should of course remember to delete browsing history o n their device, which they can do through the private browsing function on their browser."
For more information on anonymous and secure internet use, as well as censorship circumvention, visit idcloak.com.