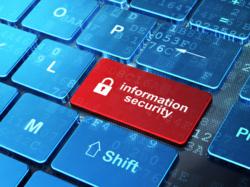 idcloak is a dedicated provider of privacy and security tools for the internet
Dallas, Texas (PRWEB) June 25, 2013
Since Facebook's announcement in 2011 that 600,000 user account breaches occurred every day, the firm has chosen to release no further Facebook hacked statistics.
It is not known how much of the $100 billion stolen through cyber fraud each year is as a result of Facebook account breaches, but there is little doubt that social media hacking is a key part of any cyber-thief's groundwork.
Those wishing to avoid becoming a silent statistic should follow this safe Sign in Facebook advice.
1. Activate Login Notifications. Accessed from the Security menu in Facebook's Account Settings, Login Notifications sends you an automatic email or text message if your account is accessed from a device you have not used before.
2. Activate Login Approvals. Facebook will ask for a security code each time someone logs in to your account from an unrecognized browser.
3. Use a trusted SSL proxy or VPN when accessing Facebook on public WiFi. This will protect against smartphone apps that allow hackers to side-jack your login cookies and enter your account.
4. Only use trusted Facebook proxy sites. If you use proxies to access Facebook when it is blocked (e.g. at work), make sure the proxy provider is trustworthy. It is easy for a proxy administrator to side-jack login cookies and gain access to your account. idcloak's web proxy can be depended on.
5. Always log off at the end of a session. This will stop side-jacking attacks from doing any real harm: the moment you log-off, you close the cookie that the hacker is also using.
6. End Active Sessions in the Facebook security menu. This means you close off any login cookies from occasions when you forgot to log off in the past.
7. Give Facebook your mobile number. The moment you discover your account has been breached, you may reclaim access before significant damage is done.
8. Do not publish your email address on the site. It is used by many hacking programs to break into your Facebook account.
9. Use Facebook's privacy settings to limit who sees your data. Be as conservative as possible.
idcloak is a dedicated provider of privacy and security tools for the internet. To learn more about how to stay safe online, visit http://www.idcloak.com.