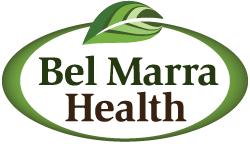 Nutrients that have proven antioxidant properties help to counteract the effects of free radicals, which are blamed for contributing to a wide variety of illnesses.
New York, NY; Washington, DC; Los Angeles-Long Beach, CA; Chicago, IL; Houston, TX (PRWEB) June 24, 2013
Bel Marra Health, who offers high-quality, specially formulated vitamins and nutritional supplements, reports on a new study revealing a disease-fighting part of citrus fruits.
As Bel Marra Health reports in its article, (http://www.belmarrahealth.com/healthy-eating-2/can-oranges-save-your-life), citrus fruits are not only rich in vitamin C, but they also contain high levels of phytonutrients, which are plant-based nutrients. A type of phytonutrient, limonoids, can be derived from several healthy food plant sources. The bitterness of citrus fruits is called limonoids. Although these compounds may be undesirable to the palette, researchers are finding numerous associated health benefits in these healthy foods.
Nutrients that have proven antioxidant properties help to counteract the effects of free radicals, which are blamed for contributing to a wide variety of illnesses. Free radicals are the by-products of the body's energy metabolism process and thus impossible to avoid. They also have an effect on the aging process. However, a diet rich in nutrients with antioxidant properties can keep free radicals under control and avoid much of the damage that they may cause. Of particular interest are the two citrus limonoids: limonin and limonin glucoside. The antioxidant properties that these nutrients exhibit can reduce the risk of stroke, lower high blood pressure, and reduce inflammation in the body.
As citrus fruits are packed with limonoids, they may help to fight against cancer in three ways: to prevent it from developing, slow the growth of existing cancer, or kill existing cancer cells. Several studies have also shown the potential of limonoids in prevention of cancer and for use against several cancer types. More specifically, limonoids have been linked to the improvement of pancreatic, colon, breast cancers, and leukemia.
In particular with breast cancer, limonoids have been found to impede growth of cancerous cells in both estrogen positive and negative cancers. This is important since the search for cancer cures are more challenging, as not all breast cancers are created equal. In addition, a study in published in the Journal of Agricultural and Food Chemistry, showed that not only were higher doses of limonoids safe and cancer fighting , they also remained in the blood for a significant period of time.
Studies have shown that certain aspects of limonoids have powerful antibacterial and antimicrobial effects as well. In a study published in 2010, researchers found that limonoids inhibited the growth of Escherichia coli bacteria (E. coli), which is commonly found on certain foods and produce. It is believed that the limonoids could serve as the basis for a new therapy to combat strains of E.coli infections.
Although there is much more research to be done in regards to limonoids, ingesting citrus fruits initiate beneficial responses throughout our body. Citrus fruits including but not limited to oranges, lemons, and grapefruit have all been found to be rich in these nutrients. Since most of the limonoids are found in the white material that surrounds the fruit and the peel, juicing is one way of consuming these nutrients without the bitter taste.
(SOURCE: 3. Texas A&M; Citrus Limonoids and Flavonoids: Extraction, Antioxidant Activity and Effects on Hamster Plasma Cholesterol Distribution; J. Yu; August 2004)
Bel Marra Health is the maker of "Heart Rescue," a high-quality nutritional supplement that reduces risk of heart disease, increases energy, maintains healthy cholesterol and triglycerides, and improves blood circulation. All ingredients are backed with scientific evidence. Every product is tested for safety, quality, and purity at every stage of the manufacturing process. Furthermore, Bel Marra Health products are produced only in Health Canada approved facilities, going the extra mile to ensure that our health-conscious customers are getting top quality products. For more information on Bel Marra Health visit http://www.belmarrahealth.com or call 1-866-531-0466.