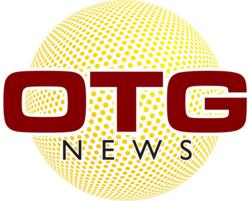 Look, you can either pay the farmer or you can pay the hospital.
Thomson, IL (PRWEB) June 21, 2013
The latest edition of Off The Grid News encourages listeners to prep their body for long term survival. The radio show features a 14-year-old special guest who schools everyone in the destruction of the commercialized food system and a leading attorney specializing in vaccination rights. This show teaches listeners the harms of the industrialized food system as well as the dangers of vaccines.
To start the first half of the radio show, hosts Bill Heid and Brian Brawdy sit down to speak with an inspirational 14 year old by the name of Birke Baehr. Baehr spoke out for the first time at a TEDx conference in Asheville, NC at the age of 11 preaching the dangers of the industrialized food system; a speech that was recorded and currently has over 1 million views on YouTube.
Baehr talks about his plans to reach out to educate anyone willing to listen as to why he believes so strongly in organic food. When asked if his parents were the ones that got him interested in eating healthy, local and organic, he tells listeners about when he decided at the age of about 9 or 10 to sit down and have a talk with the family. He told his parents, "Look, you can either pay the farmer or you can pay the hospital." The concept of paying the farmer or the hospital is concept that helps provide the backbone for his recent book release, Birke On The Farm.
To start the second half of the show, co-host, Tony Belha welcomes special guest, Alan Phillips from http://www.VaccineRights.com. Phillips is an attorney who believes strongly in the choice of receiving vaccinations. He informs listeners that one of the biggest growing trends in the healthcare field is for healthcare employees to be required to receive the flu vaccination. He says, "Here's a vaccine that doesn't work, what's in that vaccine that they want in our bodies?"
Phillips goes on to say how he does not agree or disagree with the concept of vaccinations but he strongly believes that receiving vaccinations is and always should be a choice that the recipient is given. He tells listeners that vaccinations have been linked to death and paralysis and yet the healthcare officials are getting away from telling patients of the dangers of vaccines as well as providing recipients with a pamphlet to detail the dangers and the studies behind vaccinations.
To listen to the entire radio show and to learn how to become more educated on the dangers of both vaccines and the industrialization of the food system, go to http://www.offthegridnews.com/2013/06/20/its-your-body-and-your-future-prep-it-for-long-term-survivalwith-birke-baehr-and-alan-phillips-episode-162/.