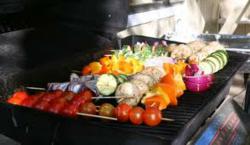 Disaster strikes...strike back
Baltimore, Maryland (PRWEB) June 23, 2013
In a four year time span, the U.S. fire departments responded to 8,600 home fires involving grill, hibachi's, or barbecues per year. Be aware that the most common cause of a fire damage stemming from a gas grill is a leak or break in the gas tank hose. For charcoal grills, most fire damage are caused from objects being too close to the grilling area.
Here are some grilling safety tips that will ensure a carefree, safe environment for your next cookout. Propane and charcoal BBQ grills should only be used outdoors. Make sure that the grill is placed well away from the home and also that there is nothing hanging over or above the grill that could potentially catch fire.
Keep children and pets away from the grill area. Maintain your grill by cleaning it regularly and removing grease or fat buildup. Also make sure to check the grills trays. Be sure to never leave your grill unattended.
ServiceMaster by Singer is a full service restoration company serving the Baltimore Washington Metropolitan areas for over a decade. We are a leading restoration company providing Water Remediation, Fire Damage Restoration, Mold Remediation, Complete Construction Services, Storm Damage Restoration, Crime – Trauma Cleaning, Hoarder Cleaning, and Residential and Commercial Cleaning Services. Call for more info: 855-5-Singer.