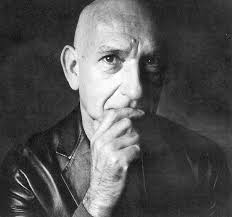 Each year, 15 million Americans are victims of identity theft. This new report will show people what they can do to stay safe.
Hollywood, CA (PRWEB) June 25, 2013
"That could never happen to me" are words that are spoken by an increasing number of Americans each year, and yet identity theft is the fastest growing crime in the U.S. As dependency on technology in personal and professional lives has increased, so has the opportunity for criminal activity.
Identity theft is a crime in which an individual wrongfully obtains someone's personal information, such as name, social security number and credit card information, and uses it to assume their identity to obtain credit and other benefits in their name. Victims not only suffer financial losses but, in most cases, spend years trying to restore their credit, reputation and all other erroneous information for which the criminal is actually responsible.
Outlook with Ben Kingsley will educate its audience on the severity of Identity Theft and ways to prevent this crime. Outlook will also feature companies helping to guide consumers in securing their personal information as well as organizations providing support and assistance to victims around the world.
Outlook is an independently produced television program for many PBS member stations and other public television outlets. For more information on Outlook Ben Kingsley and to see when this new report will air inindividual markets around the country, visit the website at outlooktelevision.com.