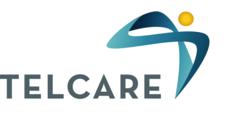 "At a time when Hispanics account for roughly 36 percent of new diabetes cases in the US, having more tools like this one...is an absolute must..." said Manny Hernandez, President of Diabetes Hands Foundation
Chicago, Illinois (PRWEB) June 21, 2013
Telcare, Inc., the leader in mobile diabetes management solutions, announced today at the 2013 Scientific meeting of the American Diabetes Association that Telcare's cellular-enabled blood glucose meter (BGM) will soon provide messaging capabilities in Spanish. This enhanced version, newly certified for the Verizon wireless network, will provide Spanish-speaking people with diabetes the ability to securely capture, store and share real-time clinical data.
In the United States, diabetes affects 11.8 percent of Latinos who are 20 years of age and older. Having the right tools, in the right language is imperative for improving quality of care, decreasing complications associated with the disease and generating positive health outcomes. Telcare aims to provide award winning mHealth tools and technologies that help patients living with diabetes connect with their care teams and drive more meaningful engagement.
"At a time when Hispanics account for roughly 36 percent of new diabetes cases in the US, having more tools like this one that are designed with their needs in mind is an absolute must, to help us reduce health disparities among Spanish speakers," said Manny Hernandez, President of Diabetes Hands Foundation, a nonprofit that connects people touched by diabetes through programs such as the Spanish language social network, EsTuDiabetes.org.
The Telcare BGM, also available in English, is expected to expand its messaging capabilities over time with the addition of other languages, providing a meter that breaks through language barriers and can help patients manage the impact of their diabetes and better track and share their reading. This vital capability can assist caregivers in the management of diabetes by providing actionable data needed to identify at-risk individuals, make informed decisions and prevent complications across an entire population.
"We are excited to expand our offering to include a multilingual solution," said Jonathan Javitt, Co-founder, Vice Chairman and CEO of Telcare, Inc. "Diabetes affects people of all ages, genders and ethnicities. We need to engage our patients in their language and in a manner that makes sense to them, rather than asking them to come to us."
To learn more about how Telcare, Inc. is growing to meet the demands of the Spanish-speaking population, visit them in Booth 717 at the American Diabetes Association's 73rd Scientific Session, June 21-25, 2013 in Chicago, IL.
About Telcare:
Telcare enables health plans and employers to lower costs and improve outcomes for individuals living with diabetes by delivering actionable, real-time insight that promotes greater care coordination and engagement. The company's award-winning mobile health platform combines cellular-enabled technologies with personalized feedback and coaching to increase compliance with care guidelines and prevent complications, thereby improving population health and reducing the cost of care. To learn more, visit http://www.telcare.com.
Media contacts:
Jennifer Skitsko
Telcare, Inc.
301-979-7580
jskitsko(at)telcare(dot)com
Jessica Weston
Dodge Communications
770.576.2567
jweston(at)dodgecommunicaitons(dot)com