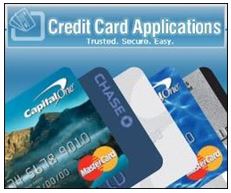 (PRWEB) June 24, 2013
CreditCardApplications.com, the popular online credit card applications assistance company, has released tips for safer travel this summer season. The tips are designed to inform summer travelers of the best use of credit cards, theft prevention tactics, and what possible dangers to look for while on vacation. This comes as good news to anyone planning a vacation this year seeking the safest credit card practices to avoid potentially devastating situations.
Travel, especially to foreign countries, presents a unique set of hazards that must be taken into account. Thieves have discovered innovative new ways in which to deceive vacationers with the latest technology available to them. CreditCardApplications.com recommends the following tips to help mitigate credit card problems while on vacation:

Always carry cash as well – Carry cash along with credit cards. Some countries have technologies that do not support American credit cards. In these situations, it is vital to have cash on hand.
Notify your credit card company you are traveling before leaving – Many credit card companies will assume a credit card has been stolen if it is being used in a region unfamiliar to them. Notifying them beforehand will prevent them from blocking access to the account.
Only bring one or two cards on your trip – In case of robbery or misplaced wallets, it is important to not lose all credit cards at once. In addition, it is simpler to manage fewer cards and it is easier to cancel them in case a theft does occur.
Don't bring your debit card – Credit cards, unlike debit cards, usually maintain strong fraud protections, including zero-liability if the card is lost or stolen.
Keep all of your receipts - In the event that a card is stolen, receipts are a good way to prove what was legitimately purchased on a card verses what the thief purchased.
In recent years, hotels have become a popular target for cyber thieves. Through modern technology and deceptive tactics, fraudsters can easily steal credit card information from unsuspecting hotel guests. CreditCardApplications.com recommends for vacationers to be aware of some of the more common hotel scams:
Dummy Wi-Fi – Cyber criminals can set up fake Wi-Fi networks designed to mimic the hotel's legitimate network. Once linked into the dummy network, cyber criminals may gain access to sensitive information. To avoid this scam, it is recommended that travelers set up Wi-Fi with the hotel's staff to ensure the proper network be accessed.
Restaurant flyers - Cyber thieves may create fake restaurant flyers to trick hotel guests. When the guest orders food with their credit card, the fraudsters then have the information they need to perpetrate their fraud. Again, travelers are recommended to consult a member of the hotel's staff to verify the legitimacy of certain restaurants.
Phone phishing -This scam occurs when the hotel guest receives a phone call from someone claiming to be hotel staff. Often, they claim that a computer glitch requires them to regain the guest's credit card information. It is recommended that guests physically verify the claim with the front desk.
CreditCardApplications.com also recommends people attain the right credit card before they travel. Cards with zero-liability protection, for example, help users avoid responsibility for fraudulent charges in the event the credit card is compromised. CreditCardApplications.com recommends people visit their website today to choose the best credit card for vacation use, including zero-liability protection, the best rewards credit cards and more, to ensure this summer's vacation is a successful one.
About Credit Card Applications:
CreditCardApplications.com is dedicated to helping customers find the best credit card for them. Their website is designed to provide a user-friendly, fast and easy way for customers to narrow down their credit card search. They utilize special filters that can serve multiple functions like guide users with poor credit to appropriate cards or find rewards cards for frequent travelers, and more. They have access to some of the most well-known and trusted names in the industry, such as Credit One and Citibank. In addition, their process allows customers to select the credit card(s) that best suites them before they officially apply for them; this system reduces time wasted and possible dings from credit inquiries. For more information, visit http://www.creditcardapplications.com or follow them on Google+, Facebook or Twitter.