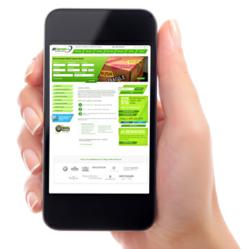 Atlanta, GA (PRWEB) June 24, 2013
A-1 Express, a recognized leader in same-day delivery, messenger and transportation services nationwide, announces physical signatures for proof of deliveries nationwide. The same-day courier has made the announcement in an effort to meet client proof of delivery demands, improve customer value-added services, and increase sales growth. A-1 Express strives to be the best choice for superior courier logistic solutions nationwide.
A-1 Express provides physical signatures for proof of deliveries for all customers per request. All order information is retrieved by A-1 Express from the customer in regards to the physical signature requested,such as the order number and order date. The Physical signature requests are forwarded to the A-1 Express dispatch department for capturing, which are scanned and e-mailed to the client. The turn-around time to meet a physical signature proof of delivery request is 24 hours.
A-1 Express offers automated proof of delivery notifications for all courier orders via e-mail. All customers must provide their e-mail address at the time of order, whether their order is via phone or online. For online orders, the client must select that they request an automated proof of delivery e-mail. At the submission of every order, the A-1 Express E-Courier System stores the e-mail address and will automatically e-mail the proof of delivery once it is completed. The automated proof of delivery notification includes the recipient's signature, order date, and the time of signature capture. The physical signatures for proof of deliveries were created by the person that signed for the package or freight.
The physical signatures for proof of deliveries can be crucial regarding any customer's package or freight discrepancies, therefore, A-1 Express pursues to provide a superior customer experience at the time of request. Once the physical signature is received, clients can speak directly to the A-1 Express dispatch department regarding any specific delivery details. Clients can also contact A-1 Express regarding any signatures they do not recognize. A-1 Express is available 24/7 to assist customers regarding any courier service delivery needs.
A-1 Express is a recognized leading courier service for same-day delivery, transportation and distribution services. From small packages to palletized freight, A-1 Express delivers on-time and fast. Based in Atlanta, Georgia, A-1 Express successfully services a growing list of over 1,500 clients, including Fortune 500 Companies throughout the US.