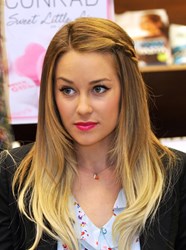 The ombre is still in style for the summer with its natural beachy look
(PRWEB) June 25, 2013
TheBeautyPlace.com is going to get to the root of the problem with hair roots. Luckily the past few seasons welcomed roots, terming it, the ombre trend. The ombre look fits flawlessly in this summer's trend, with its dark on the top lighter on the bottom creating a natural beachy look. Lots of celebrities are still following this trend, Lauren Conrad, Hallie Barry, Beyonce, Lily Aldridge, Jada Pinkett Smith, Lea Michele and Miley Cirus. But sometimes trends can become overkill or the ombre might not work for covering up stubborn grey hairs. TheBeautyPlace.com is going to show women who aren't rocking the ombre trend how to cover up their roots in cost conscience, time saving ways.
There is nothing more frustrating than going to the salon and less than two weeks later seeing visible grey roots. Fortunately, there are numerous styling and product options that can stretch the time between salon appointments

The first item to think about is shampoo. Salon experts agree that shampooing daily strips hair of its natural oils. Moreover, leaving it oily enhances the hairs root color irregularities. TheBeautyPlace.com suggests a happy medium, dry shampoo. Dry shampoos absorb excess scalp grease and give tresses a more camouflaging texture. Dry Shampoos come in two forms a spray like, TIGI Rockaholic Dirty Secret Dry Shampoo and a powder like, Blow Pro Faux Dry shampoo.
Downplay the hairs part. Keeping the same part naturally flattens hair and the roots become more prominent. To avoid this, flip the part to the opposite side and the roots will become less noticeable.
Add some volume to the roots. This is an old camouflaging trick but still works wonders. Take a small section of hair from the crown, hold it straight up, and comb the roots from top to bottom, adding texture. Volumizing foam, like Ouidad Play Curl Foam or rollers works in the same way.
Whether women want to rock their roots one day and cover them next there are simple and easy ways to get the results they want.