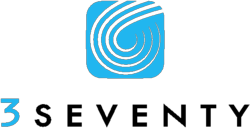 "3Seventy connects our agents to their customers quickly and easily."
Austin, Texas (PRWEB) June 25, 2013
3Seventy, a leading provider of mobile engagement solutions, announced its acceptance into the RE/MAX Approved Supplier Program today. RE/MAX brokers and agents throughout the United States now have access to high-end, customizable text message marketing and mobile websites.
3Seventy will provide nearly 90,000 RE/MAX brokers and agents a full-service, mobile marketing platform with two-way, interactive dialogue allowing information immediately into prospective buyers' fingertips.
"We're thrilled to be named an approved RE/MAX supplier," said Carrie Chitsey, Founder and Chief Marketing Officer, 3Seventy. "RE/MAX brokers and agents have already demonstrated a high level of excitement about the capabilities of leveraging our mobile platform. Our technology allows instant gathering of feedback for sellers, sweepstakes during open houses, alerts of pocket listings and many more mobile marketing campaigns. Our tools help to Sell More Homes, Get More Referrals and Show More Listings! "
The market is rebounding quickly and we're dealing with more tech savvy buyer and sellers. 3Seventy allows RE/MAX agents and brokers communication with clients with their channel of choice, their mobile device. Homebuyers can text listing code numbers on the go and receive property information right away. In many cases the prospect doesn't have time or patience for returned phone calls, voice recordings and emails; listings are going fast. Agents can serve their clients more effectively if they get lead information promptly and can ask questions using SMS to uncover more about homebuyers' specific needs. Agents can also set up a true mobile website so clients can easily find information and photos from their mobile phones right from the sellers' front yard.
Mike Reagan, RE/MAX Senior Vice President of Business Alliances, commented, "The RE/MAX brand was built on exemplary customer service and that dictates meaningful dialogue with our buyers and sellers. Most clients always carry their cell phones. 3Seventy connects our agents to their customers quickly and easily. Adding 3Seventy as a RE/MAX Approved Supplier makes perfect sense."
3Seventy's toolkit of text messaging and mobile websites affords RE/MAX brokers and agents the opportunity to build their client database, sell more homes, get more referrals and show more listings. 3Seventy currently is global in over 200 countries and will be offering solutions to RE/MAX in the United States and coming soon to Canada and Europe. For more information, please visit: http://www.3seventylocal.com/REMAX
About 3Seventy
3Seventy is a sophisticated, yet easy to use, mobile marketing platform from global brands to small and medium sized businesses. Whether they are looking for a simple way to quickly build and launch a mobile website or easily send text messages to customers. 3Seventy's award-winning solutions allow clients to interact with their consumers by mobile channel of choice all within one easy-to-use platform. 3Seventy works with leading global brands as well such as Caribou Coffee, A&W Restaurants, AMF Bowling Centers, Washington Redskins, Special Olympics, along with many software integration partners, advertising agencies and media partners. http://www.3seventy.com
About the RE/MAX Network:
RE/MAX was founded in 1973 by Dave and Gail Liniger, real estate industry visionaries who still lead the Denver-based global franchisor today. RE/MAX is recognized as one of the leading real estate franchise companies with the most productive sales force in the industry and a global reach of more than 90 countries. With a passion for the communities in which its agents live and work, RE/MAX is proud to have raised more than $130 million for Children's Miracle Network Hospitals, Susan G. Komen for the Cure® and other charities. Nobody in the world sells more real estate than RE/MAX. Please visit: http://www.remax.com or http://www.joinremax.com.
##